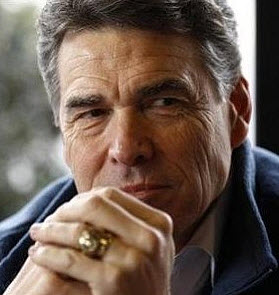 And then there were 4 in a 2-man race.
In South Carolina, tonight, 4 will stand on the debate stage as Rick Perry has officially dropped out of the GOP race for the nomination.
Yes, 4 – but in reality, at least in South Carolina this Saturday, it's a 2-man race between Romney and Gingrich.
Rick Santorum will come in 3rd and Ron Paul will be emptying the trash cans after the polls close.
That's just the way it is.
As Perry drops out and throws his support to Newt, Santorum is left trying to bolster support from evangelicals but, it's just not going to be enough. Not enough as well is the news this morning that Santorum actually won in Iowa.
What the Iowa numbers do, though they will never be 100% confirmed, is to keep Mitt from wining the first 2 states. That is something which had never been done before and regardless of what Iowa officials are calling a tie, Santorum's plus 34 makes HIM the winner there.
It's a win with an * for Santorum and a loss with an * for Romney as there are 8 precincts which lost their ballots most likely never to be seen again.
While all eyes now focus like lasers on South Carolina, Iowa has managed to relegate themselves OUT of the picture maybe permanently. Iowa will probably make some adjustments to the way they cast, count and tally Caucus votes in the future, but they will be thought of for a long time as the Florida of the heartland.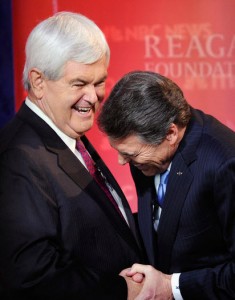 Tonight's debate, in Charleston, will provide perhaps the best and most direct comparison between the candidates to date. With more time for each to answer questions and define their positions, Gingrich becomes the debate opponent to beat.
Another showing by Gingrich equal to the debate he had just a few nights ago, should vault him into the South Carolina lead by Saturday. Santorum has much more ground to make up now than he did just hours ago.
Along with all the momentum Gingrich has heading not only into tonight's debate but Saturday's primary, it would be remiss to ignore the ABC broadcast tonight regarding Newt's ex wife.
Nice try ABC.
Garnering this interview and airing the same night of this debate and just 48 hours before the South Carolina primary clearly displays the fact that ABC now regards Newt as a force with which to contend.
Here's the breaking news…Newt's ex doesn't like him. She'll make allegations and will put her decade old sour grapes out there for a good airing.
The truth is, this ABC news flash will be watched almost exclusively by the liberal choir and excerpts from it will be bandied about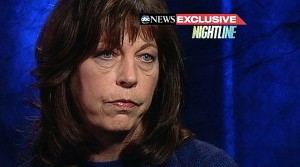 by Ron Paul followers who are rowing that choir's boat. As long as Gingrich stays above that fray, it won't have much, if any, effect.
Will the ex wife's interview statements be brought up in tonight's debate? I suspect so; but I also suspect Gingrich will again, as he has before, respond along the lines of admitting mistakes in his past and that he has and continues to seek redemption for them from God.
If he takes such an approach tonight and as future "gotcha" questions come about, the air will be let out of that balloon.
Historically, South Carolina has set the stage for the GOP nomination. No candidate has won that nomination without willing the South Carolina primary and arguably, that will not change in 2012. It is however, equally important, in this campaign of firsts, to recognize the timeline about to unfold.
Tonight's debate will set the stage for Saturday's primary. Given all that has happened over the last several months, the ups, the downs, one candidate out front then, days later, another, momentum gained and lost and the endless poll numbers tallied daily, this debate tonight will be the most important debate of the 2012 GOP race to the nomination.
Whoever emerges as a clear winner tonight will be in the driver's seat for Saturday's South Carolina primary. If a clear winner cannot be determined regarding this debate, Santorum, Gingrich and Romney will have less than 48 hours to make their individual cases.
Saturday's primary will set the stage for the Florida primary at the end of this month – but it is clear, whoever comes out on top in South Carolina will have a great deal of forward momentum in Florida.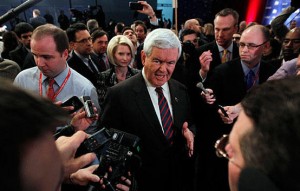 If the winner on Saturday night in South Carolina wins Florida, there is your nominee. If Florida and South Carolina pick different winners…We head into overtime.
Here's the down and dirty.
Gingrich has gained 12 points in the most recent polls since his debate victory last Monday night. Right now, Newt is 2 point ahead of Mitt 33% to 31% with Ron Paul in Third at 15% and Santorum in 4th at 11%.
This WILL change after tonight's debate.
If all 4 candidates maintain their performance from earlier in the week, Gingrich extends his lead and Santorum moves ahead of Paul. If Santorum's tacit or outright defense of government regulation of the internet, aka SOPA, becomes an issue in tonight's debate or over the next 24 hours, his claim and the claims of his supporters that HE is the only true conservative in this race WILL be eroded.

To all our Patriot friends in South Carolina…No pressure…but THIS one is all in YOUR hands.