By Craig Andresen – The National Patriot and Right Side Patriots on cprworldwidemedia.com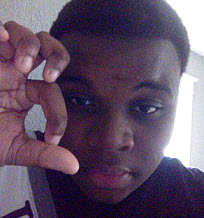 Let's get something straight, without all the politically correct crap masking the truth. It's time to be brutally politically DIRECT and honest about what is going on in the wake of the Ferguson decision.
Mike Brown was nothing special.
He was a ground level street thug. Nothing more.
Mike Brown was not a child. He was 18 years old and that makes him an adult.
Mike Brown was not some wilting violet either. He was not innocent nor was he, by any stretch, a good boy when he WAS a boy. He had a juvenile rap sheet. He had been in trouble before…no felony convictions that we know of but, he had, without doubt, been in trouble with the law AS a child and that mentality is something he carried with him into adulthood.
Mike Brown, it seems, came from a family of thugs so it's not hard to see where his learned behavior came from…