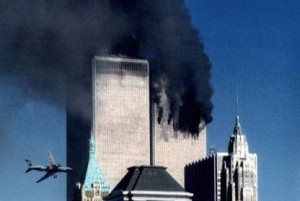 Enough is ENOUGH when it comes to this administration. Obama and his band of malcontented anti-American fools are again trying to divert history and are willing to blather from both sides of their mouths in the process.
As we approach the 10th anniversary of the attacks of 9-11, this administration has issued 2 sets of talking points regarding how to commemorate this very personal day.
One set of blather points is for those in foreign lands and the other is for those who reside in the United States.
Both are disgusting.