Sunday, April 13th, 2014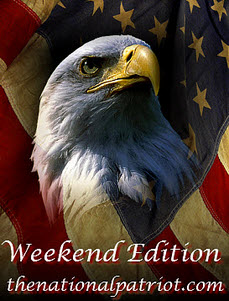 Cliven Bundy is not trying to commit atrocities against the people of the state of Nevada.
Cliven Bundy is not a threat to neighboring states.
Cliven Bundy is not some 3rd world dictator gassing and killing those who don't agree with him and…
Cliven Bundy poses no threat to the desert tortoises that live alongside his cattle.
BUT…
By Saturday morning, April 12th, 2014…The FAA…a government agency working in cahoots with the BLM, another government agency, had declared the air space above the Bundy Ranch to be…
A NO FLY ZONE!!!
Yes, this is happening even as you read this article in what used to be the Constitutional Republic of the United States of America.
While we rather doubt anyone straying into the no fly zone will be shot down, do we know that for sure? After all, the Bundy Ranch IS surrounded by hundreds of heavily armed federal agents. There are snipers on the hilltops surrounding Cliven Bundy and his family. Protesters have been met with force. Women have been knocked to the ground. K-9 unites have been threatening protesters for days now.
One of Mr. Bundy's sons was arrested last week for the horrible crime of taking pictures of the snipers. Another was tased by federal agents last Friday.
Right here in what USED to be a free country.
The federal government has set up restrictive "free speech zones" away from the Bundy Ranch itself. Those wishing to express themselves under the now defunct 1st Amendment must do so from the confines of a corral or they face arrest.
So, what is it that this regime doesn't want its citizens to see from the land or the air?