By Craig Andresen – Right Side Patriots on American Political Radio
According to America's foremost Indian princess, Speaking Bull…aka Elizabeth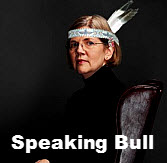 Warren…"We will stand up to bigotry. There is no compromise here. In all its forms, we will fight back against attacks on Latinos, African Americans, women, Muslims, immigrants, disabled Americans—on anyone. Whether Donald Trump sits in a glass tower or sits in the White House, we will not give an inch on this, not now, not ever."
Pretty strong words from someone who claimed a false Native American heritage to reap liberal diversity rewards.
But there is more to it that Warren's false claims of being an Indian…her statement, on behalf of all liberals, reeks of hypocrisy.
It was, after all, democrats who fought FOR slavery while Republicans fought to and did end it. Just as it was democrats who instituted and fought for Jim Crow laws that separated the races.
But there's plenty more…