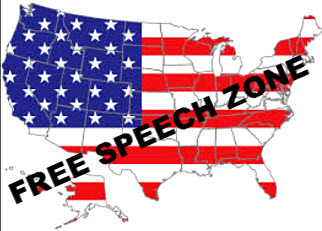 Less than one week ago, Rory Cooper, Director of Communications for House Majority Leader Eric Cantor stated that congress WOULD investigate ANY attempts…bureaucratic attempts…by the Obama administration to "try and intimidate and silence their critics using the bureaucratic mechanisms of the federal government."
The statement was prompted by reports that the FEC (Federal Elections Commission) had plans to put the pressure on some of the big boys…Matt Drudge and Sean Hannity…but if this regime is going to do it to THOSE guys, they need to test the system first. They need to see how far they can go and maybe, just maybe, the whole FEC thing was a rouse to get people to look in the wrong direction. Another shiny ball dangled by this regime to distract from the real objective.
Even so…they needed a test subject. Get everybody looking out for the big names and while they do…go after the small names. Why? Because there are thousands of bloggers and Conservative talk internet radio hosts out there who command grass roots audiences.
Rory Cooper said that attempts to intimidate critics of this administration are…"gross and abusive violation of their power and the public trust," and that, "Congress will continue to investigate these abuses."
Well Congressman Cantor…Here ya go…