Wednesday, March 26th, 2014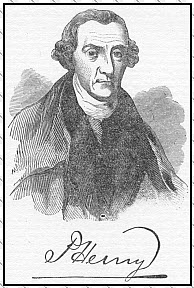 Yesterday, I outlined the transparent nature of this regime's ploy to force upon the people a single payer, 100% socialistic healthcare system and, at the end of that piece I stated, "I for one would rather go down fighting to get my country back with my life on the line than to submit my life to the hands of a GOVERNMENT that will decide whether I live or die and, I believe that is exactly what the founders and framers intended."
In 1775, an incomparable Patriot stood tall and delivered perhaps THE most poignant speech ever directed at men of political standing.
Patrick Henry was addressing tyranny perpetrated against We the People by the British monarchy and whether or not we should succumb TO it or fight to the death against it.
I submit to you that should you simply remove the references to the British and their King and replace them with your choice of "liberals, progressives, or socialists and Obama…Patrick Henry could just as well have been addressing TODAY'S tyrannical regime in Washington.
It doesn't matter whether the enemy is foreign or domestic…
TYRANNY is TYRANNY!!!
I ask you to read those words, poignant in his day and equally timely today with the Obama regime in mind and all their desires from socialismcare (Obamacare) to rule by an executive order pen and the liberal/socialist demands to remove our 1st and 2nd Amendment protections.
MR. PRESIDENT…