By Craig Andresen – Right Side Patriots on American Political Radio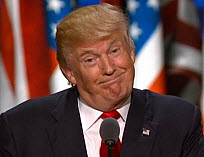 Last Sunday night's debate was interesting and for the easily offended, which means liberals and the holier-than-thou crowd…by all means, read on.
I've heard just about all I care to hear regarding what Donald Trump said 11 years ago that every man in America, and dare I say just about anywhere else has said at some point in their lives.
And for those who think such crass sexual language is somehow limited to the male of the species…get over yourselves ladies…you make the same sorts of comments and you know it.
Let me be perfectly honest and painfully blunt…