By Craig Andresen – Right Side Patriots on American Political Radio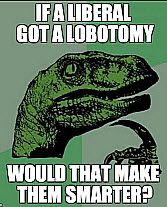 Lobotomized liberal lunatics are losing their last limp brain cells over imaginary or fabricated elements of racism, and the resulting meltdown is reaching epic proportions.
Does racism really exist?
Of course it does…but it exists only in the vast MINORITY of Americans, as evidenced by what transpired a couple of weeks ago in Charlottesville Virginia.
For more than five months, various racist organizations, including the Ku Klux Klan and an assortment of white nationalist idiots promoted, and advertised on anti-social media, their own websites and I'm reasonably sure in backwater trailer parks everywhere, that they were holding some sort of a rally in Charlottesville on a specified date, at a specific time.
Still with me so far?