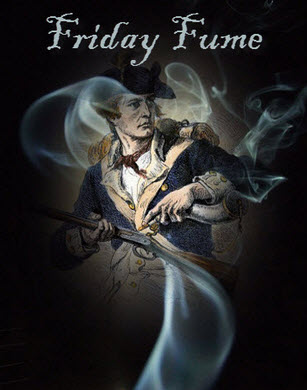 Oh man, oh man…we've actually made it to the end of another week of liberal insanity and, before I get to the MEAT of the socialist crap burger…allow me to impart a small byproduct of it to you.
In Illinois…where people are mired in all manner of liberal devastation from debt and overspending to corruption and violence…the state House Committee has put forth the idea that ILLINOIS TAXPAYERS should CHOKE UP…$100 MILLION DOLLARS to build the…
Barack Hussein oh blow it out your ASS…PRESIDENTIAL LIBRARY and mosque.
Well…That should make it the world's most expensive OUTHOUSE BASEMENT ever constructed.
Patriot friends…It's Friday and in case you haven't guessed…
I'm fuming.
The National September 11th Memorial Museum is set to open to the public next month and wouldn't ya just know it…there's a gaggle on numb-nuts that are blathering about a film that's to be shown there because…they're afraid it might upset the Islamists and Jihadis.
And we all know what the Jihadis and Islamists do when they get their head diapers in a wad…
THEY COMMIT ACTS OF TERRORISM LIKE…FLYING PLANES INTO THE TWIN TOWERS AND KILLING ALMOST THREE THOUSAND PEOPLE!!!
The…DOCUMENTARY…