By Craig Andresen – Right Side Patriots on American Political Radio
In the politically correct society, which is being shoved down our throats daily by liberals, a few things have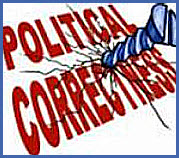 become commonplace…like participation trophies.
These are the trophies handed out like candy on Halloween to kids who simply show up at any given competition because we just can't have only the winners getting some sort of an award…it hurts the feelings of the losers, and yes liberals, in life there are winners, and there are most certainly losers.
As adults, even in jobs that require the wearing of paper hats, one is expected to perform whatever task they're assigned to a certain level…which means that flipping a burger when it is half done cooking is considered winning, while slapping said slab of meat on a bun half raw, is considered…losing.
Or at least, that should be the case, but…