Sunday, March 16th, 2014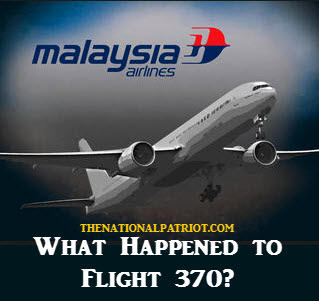 There is a great deal more that we don't know regarding the vanished Malaysian flight 370 than what we do know but, what we do know is disturbing to say the least.
We know that the flight departed Kuala Lumpur  on time, with 227 passengers and 12 crew onboard.
We know that 2 of those passengers were Iranian traveling on stolen passports with one way tickets and, that at least one passenger was a Chinese Uighur (translated to Chinese follower of a muslim terrorist organization) while 20 were, reportedly, high tech electrical engineers who had connections to the United States Department of Defense.
I'll get back to those 2 Iranians shortly and trust me, disturbing doesn't begin to cover it.
We know the plane was bound for Beijing and that, sometime after clearing Malaysian air space, the pilots said "Goodnight" and then…Somebody on the flight deck, for some reason, turned off the transponders.
We also know, via the Malaysian military, that flight 370 then deviated from its intended path, turned to the west and flew back over the Malaysian peninsula where, according to a 3rd source of transponder, it gained altitude to near 45 thousand, well above the plane's optimal flight level and then, dropped to 23 thousand…Well below its normal cruising altitude.
After that, while either flying to the northwest or, possibly to the south, southeast, that 3rd device, ACARS, the one that sent data directly from the Rolls Royce engines via satellite, THAT transponder was also shut down.
Let me briefly explain how these transponders are shut down.