By Craig Andresen – The National Patriot and Right Side Patriots on cprworldwidemedia.com
BREAKING NOW!!!!!
In response to The North American Law Center putting congress on notice that they must act against Obama's planned unilateral decree on immigration reform…DEMANDING that they employ Constitutional Congressional Power to stop Barack Hussein Obama from ILLEGALLY IMPLEMENTING defacto amnesty for millions of illegal aliens VIA EXECUTIVE ORDER…
Congress HAS sent the following letter TO Obama ahead of his statement to be made tonight…thus putting Obama on notice: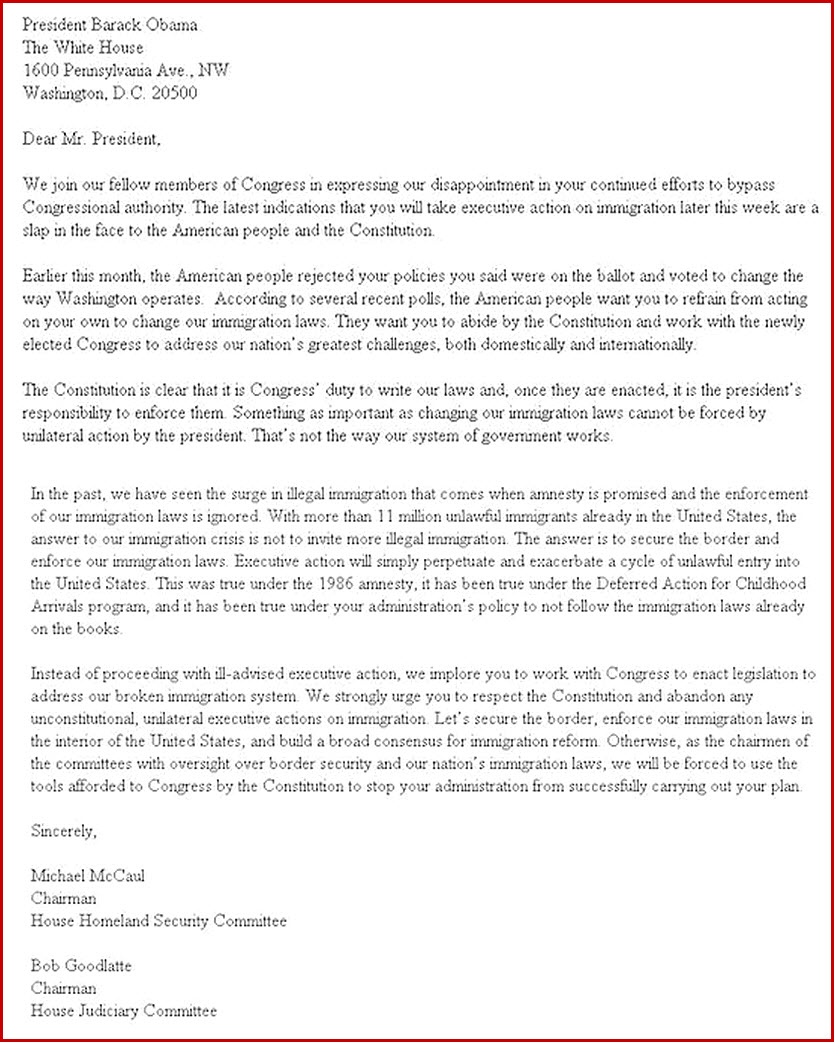 What these "tools" referred to at the end of the letter are unclear but, the ultimate "tool" in the Constitution is…IMPEACHMENT and that is the tool which should be used since this action by Obama is CLEARLY the usurpation of congress, the usurpation of the Constitution and can therefore be viewed as TREASON against the country and the people.
Will congress have the balls to follow through?
WE THE PEOPLE MUST DEMAND IT!!!!!
Our Founders Warned of Tyranny and SAW OBAMA COMING!!
SHARE AND TWEET!!!
http://www.thenationalpatriot.com/2014/11/21/amnesty-for-millions-tyranny-for-all/