By Craig Andresen – Right Side Patriots on American Political Radio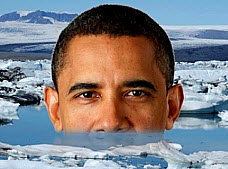 Throughout the 8 absurd years of the Obama regime, the Mandator in Chief made "climate change" an overly absurd priority…and the latest figures that can be had, that are anywhere near verifiable, come from 2013, which state that up to that time, Obama had poured $77 BILLION of our taxpayer dollars into…
Mandating the weather.
Those numbers came from the Congressional Budget Office and even they contend that the $77 BILLION dollar figure was too low…and now, after another 3 years of Obama's pet project…one can easily see where the total is most likely well over $100 billion U.S. taxpayer dollars.
So…cut it all out of the budget?
Right?