By Craig Andresen – Right Side Patriots on American Political Radio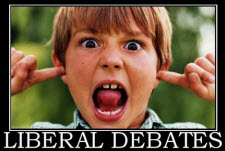 It's been quite a week for liberal moonbattery and they're writing IOU's for marbles, as they have long since lost their last one.
Nancy Pelosi, whose head is a sanctuary void for senseless remarks, sputtered that she just can't find any way to work with…President Bush.
Obviously, the Botox has seeped in a bit too deep. Bush hasn't been the President since January of 2009…and that's assuming she was talking about Bush 43 and not Bush 41.
Then there was Maxine Waters, who insisted that President Trump's actions are what led Putin to invade…KOREA.
In the first place…