Hours ago, we became aware of a letter sent from Obama attorney Michael Jablonski to the Georgia Secretary of State. In that letter, Jablonski made it clear than neither he, nor his client, Obama, would appear in a Georgia court tomorrow morning.
The case regarding Obama's eligibility and his inclusion on the Georgia 2012 presidential ballot is ON.
This evening, the Georgia Secretary of State, the Hon. Brian P Kemp issues the following letter in response to Jablonski!!!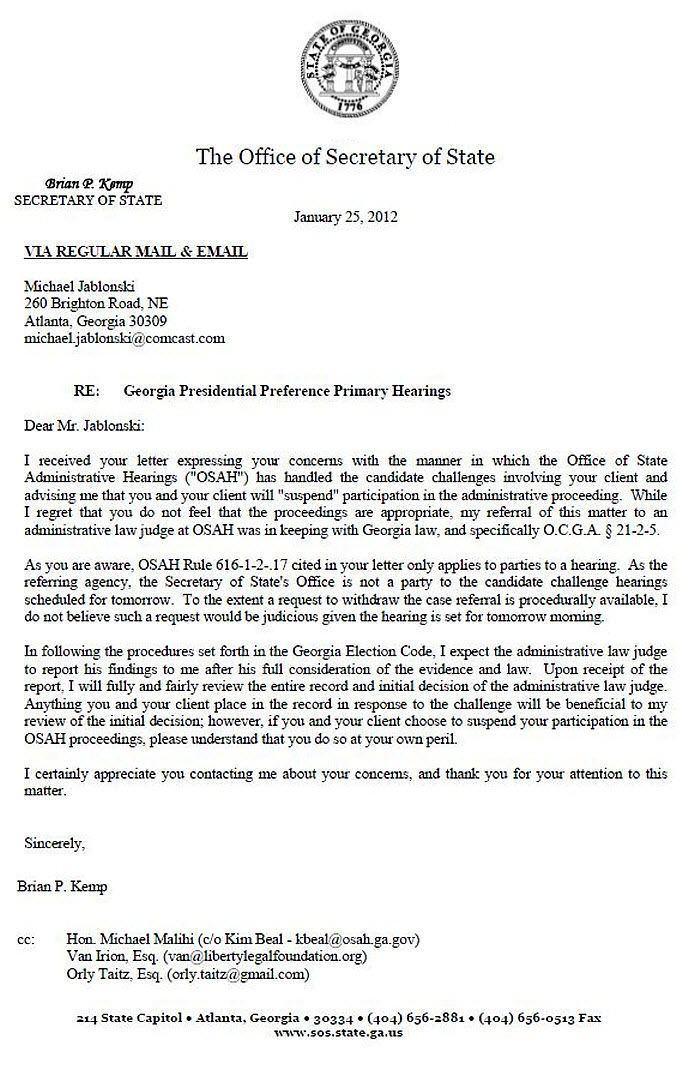 This means it's game ON for tomorrow morning at 9am EST in Georgia.