Wednesday, March 19th, 2014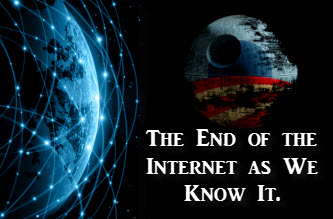 If you're reading this article today, you are doing so via a system created and protected by, of all things, the U.S. government.
I know…
The same entity that couldn't even build a website has, since its inception, kept the internet safe and free but, one shouldn't confuse the current regime with the government as a whole and, there is something else that has made government "control" of the internet a viable and workable situation.
The United States government, because of the foresight of Newt Gingrich when he was in the house, has maintained a strict HANDS OFF policy where the worldwide web has been concerned.
THAT is about to change.
THIS REGIME, UNDER THE CONTROL OF THE DICTATOR OBAMA, HAS ANNOUNCED THAT THE INTERNET, LOCK, STOCK AND DOMAIN NAMES, WILL BE HANDED OVER TO THE GLOBALIST COMMUNITY!!!
The Internet Corporation for Assigned Names and Numbers, or…ICANN will soon be controlling everything regarding internet traffic.
This is more than dangerous.
This is nothing less than putting virtually all communications between free thinking people into the hands of those who DEPLORE free thinking.
And, in true Obama regime mode…