By Craig Andresen – Right Side Patriots on American Political Radio
While the collective mainstream media continues to have a mass orgasm over comments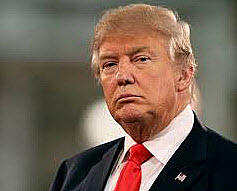 made by Donald Trump more than a decade ago, and while several key Republicans, including Paul Ryan whose wife is a millionaire lobbyist for the liberal/socialist party who has raised a substantial amount of money for the Hillary Clinton campaign continue to run away from their nominee like cowards…
I think a little perspective is in order.
Americans, and for that matter, America herself have but two choices in November as no 3rd party or write-in candidate has ever had a chance of winning…Trump or Clinton and while Trump is obviously a cad, a lewd and foul-mouthed cad…he's still a better choice than Hillary.
As Conservatives, we can't be so consumed with looking for the next Jesus Christ to be our candidate of choice or our nominee that we risk ignoring impending doom for our Constitutional Republic in the process.
News flash…