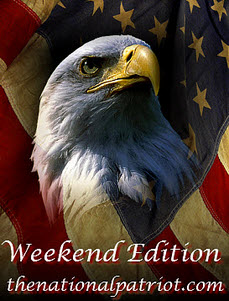 Earlier this week, the senate's top shyster, Harry Greed, made a few statements worthy of note and far be it for me to take a pass on them.
First, right after the government BLM goons cut and ran from the Bundy Ranch, Harry Greed ran to the nearest microphone to belligerently state, "Well, it's not over. We can't have an American people that violate the law and then just walk away from it. So it's not over."
Then, just days later as his Facebook page was blowing up with FED up American people Harry Greed so passionately dislikes, he released a terse blast telling those fed up with the Reid and Sons scam artists to stop posting to his page because he had no intention of answering them after which, he had the whole thread or, multiple threads taken down and replaced with something having nothing whatsoever to do with the Battle of Bunkerville.
And third, just a couple of days ago, Harry, Harry Quite Contrary released THIS bit of bellicose blathering:
"These people, who hold themselves out to be patriots are not. They're nothing more than domestic terrorists."
"Keep in mind what happened up there. There were hundreds, hundreds of people from around the country, that came there. They had sniper rifles on the freeway. They had assault weapons. They had automatic weapons."
Sounds a lot like a man whose $5 billion dollar Chinese solar energy well, destined to put millions into his own pockets, is drying up to me but, I submit there is more…much more to it than that.
Harry Reid puts the BUNK in Bunkerville.
First of all, rather than stand and face the music regarding the fact that he's up past his myopic eyeballs in this whole Bundy Ranch fiasco and dealing with those who are taking him to task on social media for it, Mr. Scam Man blasts away and removes all but his self-congratulatory threads from Facebook.
If you can't take the heat Harry…