Be sure to Click LIKE at the bottom of this article, and share it everywhere!!
By Craig Andresen – Right Side Patriots on American Political Radio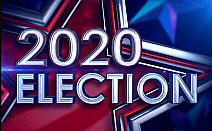 It is now early April, 2019, and while the calendar says we're 19 months away from the 2020 election, I can assure you we are both a whole lot closer than that to the campaigns in earnest, and it's going to seem like an eternity before Election Day.
It seems like every few days, some other democrat crawls out of their hole, sees their shadow and announces that they too are running for the presidency in 2020.
At this point, it bears a striking resemblance to one of those little cars at the circus that stops at center ring and about a hundred clowns come pouring out of it. Politics in this metaphor would represent the circus, the 2020 election would be the center ring, and…