By Craig Andresen – The National Patriot and Right Side Patriots on cprworldwidemedia.com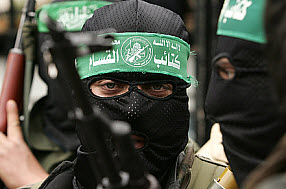 To claim that Islam is a 'religion' is as patently absurd as claiming it to be a 'religion of peace.' It is, in fact, neither.
What Islam is has been evidenced for the world to see, front and center, since 9/11 for before that, it seemed nothing more than a pesky gnat…something from far away that didn't affect us here. That of course was wrong and that was never made clearer than on that September morning when 3000 of us…over here…were murdered by what we all thought was…over there.
It has been nearly 14 years since then and Islam hasn't diminished. Not at all.
We were lied to in 2012 when we were told that Islam was on the run. We were lied to when we were told that Islam had been decimated.
We were lied to by one who is one of them.
Obama has created vacuums of power over there, to be filled by Islam. He has turned his back on our allies over there, to appease Islam. Obama has hired Islam to guard our best diplomats and disappeared when all Islamic hell broke loose. Obama has armed Islam, financially supported Islam and is currently trying to stall while Islam develops nuclear weapons and delivery systems.
Delivery systems meant not to strike over there but…