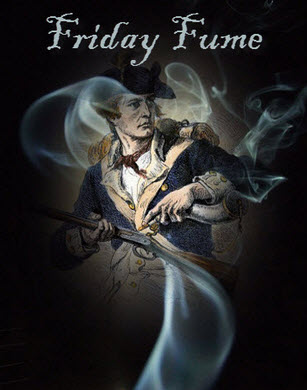 Every Friday, we take a look at the week's liberal/socialist knot-headed behavior and highlight just a little of their asylum antics here in the Fume. If we can't find a way to laugh at em…WE'LL ALL BECOME JUST AS MORONIC AS THEY ARE!!!
That said…hold on to something well anchored and put down your beverages because…
HERE WE GO!!!!!
It IS Friday my friends and…
I'm fuming.
Well…so far this week…we've found Casey Kasem…the SUN'S TWIN BROTHER  and Chis Columbus' Santa Maria but…WHERE IN THE HELL IS THAT DAMNED AIRPLANE???
In the case of the missing for more than 2 months flight 370…investigators have now come to the near conclusion that the "pings" they were hearing 2 months ago…PROBABLY WEREN'T THE PLANE???
ARE YOU KIDDING ME???
What's even more puzzling that that is the fact that they're STILL LOOKING AROUND THE BOTTOM OF THE INDIAN OCEAN for the thing.
Allow me to offer a little advice here and, bear in mind that I am NOT an aviation "Where's Waldo" expert but…if the pings weren't coming from the plane's black boxes and nobody has seen one single "SEAT CUSHION THAT CAN BE USED AS A FLOATATION DEVICE" in more than 2 MONTHS OF SNIFFING ABOUT IN THE OCEAN…there's a pretty good chance that the airplane…