Friday, June 27th, 2014
By: Diane Sori
As we all know Obama and his cronies are currently plagued by many scandals, and the IRS scandal is one of the most grievous of all facing him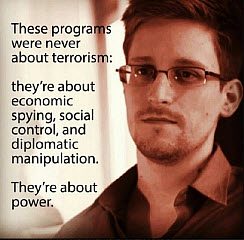 and his administration today.
As I wrote earlier this week concerning the missing IRS e-mails, Craig Andresen…my RIGHT SIDE PATRIOTS partner…and I both believe they went missing because they show Barack HUSSEIN Obama to be the one who ordered Lois Lerner to award 501(c)(3) status to known terrorist front groups, including to Da'wa, where his brother, Malik Obama, was its secretary at the time the status was given. But this affront is just the beginning of how deep the missing e-mail trail might go.
As Craig presented on Wednesday in part 1 (http://www.thenationalpatriot.com/2014/06/24/is-the-key-to-the-irs-scandal-hiding-in-russia-part-1/) of our 3-part investigative series it's our belief that Edward Snowden…the man who blew the whistle on the NSA spying on 'We the People' by bringing to light an eavesdropping operation that included the phone metadata program; the NSA questioning and tapping into internet communications through companies like Google and Facebook; and with the widespread tapping of international communication networks…that this very man just might hold the key to the missing e-mails. A key that includes his being able to either retrieve them or that he might actually be in possession of them…a scenario that is more likely.