By Craig Andresen – The National Patriot and Right Side Patriots on cprworldwidemedia.com
Yesterday, in part one of this two part series, I exposed who I believe are the 'protesters'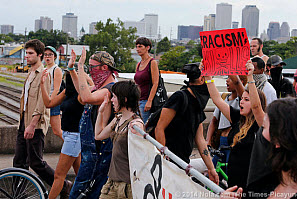 who are occupying Ferguson Missouri as we all await the delayed decision from the Grand Jury convened to hear the case against Officer Darrin Wilson in the shooting death of thug Mike Brown.
Those responsible for organizing the mob are no doubt hoping for a railroading despite the evidence we know to have been presented.
But these two articles are about the truth and not the fabrications of race baiters.
I ended yesterday's article with what happens should the Grand Jury NOT indict Officer Wilson and let's be clear here…that is exactly what Obama and his minions, Holder, Sharpton, the New BlacKKK Panthers and Jesse Jackson want as it would provide them with false relevance as the 'protesters' become a lynch mob of rioters, looters and arsonists.
But what happens if this Grand Jury DOES indict Officer Wilson?
To explore and expose this aspect of the story, one must first delve into what such an indictment might entail.
A trial.
The obvious question here is…can Officer Darrin Wilson receive a fair trial in Ferguson?
The simple answer is…