Be sure to Click LIKE at the bottom of this article, and share it everywhere!!
By: Diane Sori and Craig Andresen / Right Side Patriots on American Political Radio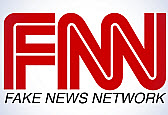 Last week, liberals, the fake news mainstream media and a proscribed terrorist organization decided to use RIGHT SIDE PATRIOTS, myself and Diane Sori and our respective bolgs, The National Patriot and The Patriot Factor as weapons with which to attempt to assassinate the character of a very, very good man…Congressman Brian Mast of Florida.
On Tuesday night, Congressman Mast was our special guest on RIGHT SIDE PATRIOTS, where we spoke to the Congressman about his bid for a second term in the House, his campaign, how he connects with his constituents, working his way through the swamp and a number of other things.
We did not talk to Congressman Mast about Islam…and even the fake news mainstream media, the Hill, and even CAIR acknowledged that as a fact, but it didn't stop them from doing what they do best…