Tuesday, April 22nd, 2014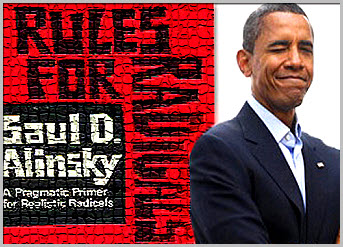 Over the past several days, I have written many articles surrounding the situation at the Bundy Ranch and the creeping nature of federal land grabs which have taken place over many decades. Today, I will show you how these recent events directly tie in with the core liberal/socialist agenda and ideology.
What you are about to read is stunning and not at all unexpected as the truth is about to be exposed.
To understand the dire nature of what we are experiencing under the current regime, one must first look at where and when the full court press to socialism and its ultimate goal of communism came from.
The first thing Clinton did when he assumed the oval office was to put Hillary ( a very possible 2016 presidential candidate) in charge of trying to socialize the healthcare industry. That was a miserable failure because, coming off the Reagan era, America hadn't received the necessary prodding to accept socialistic change. Things were good and people were satisfied with their upward mobility.
The economic collapse, the recession, started toward the end of Bush 43's second term and since then, liberals and socialists have been all too quick to point the finger of blame directly AT George W. Bush. Too quickly because, that collapse, that recession came at the collapse of the housing bubble and economists have widely insisted the housing crisis was indeed the cause of the recession.
It was the Dodd/Frank bill and their insistence on subprime lending that brought about the housing crisis and both are die hard liberals. Bush warned congress not once, not twice but THREE times about the impending crash and each time, liberals and socialists in congress dismissed his warnings as the talk of a crazy man who knew not of what he was speaking.
They set him up and, as Rahm Emanual said…