By Craig Andresen – Right Side Patriots on American Political Radio
Somewhere in a swirl of depression, delusion and desperation, exists the liberal/socialist
party formerly known as democrats. They are unhinged, and more frenzied than a spastic poodle in a room full of ADHD squirrels.
The MINORITY in both halls of congress seems to think they have the power to impeach the president…because they apparently weren't paying attention to School House Rock as children, and last week, their desperation manifested itself in epic fits of irrelevance.
Just a couple of years ago, Barack Hussein Obama traded 5 Taliban war council members for 1 U.S. traitor, thus releasing the Islamists back into the wild, and theaters of war…and the liberal/socialists said nothing.
No stink was raised by a single liberal anywhere…
Move along…nothing to see here…no big deal.
Over his time in office, Obama championed various thugs and their assorted groups…like the Occupy movement and Black Lives Matters…told them they were all doing a great job.
They were burning parts of cities to the ground…shooting cops, rioting, looting and engaged in general mayhem…but according to Hussein Obama…they were doing a great job and he was proud of them.
Move along…nothing to see here…no big deal.
Obama bribed members of congress to pass a bill that they weren't allowed to read fir
st, he blamed the murders of 4 Americans in Benghazi on a You Tube video, gave weapons to Mexican drug cartels, stabbed Israel in the back, stood with the Muslims in a time of war, depleted our military, imported unvetted barbarians from terrorist sponsoring countries, mandated the biggest tax hike in our nation's history, handed the capability of producing nuclear weapons to Iran and made it safe for perverts to use whatever bathroom they want to use…just to scratch the surface.
And what was the response from the liberals?
The sound of crickets.
But…
Last week…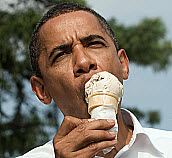 President Trump had TWO scoops of ICE CREAM and ALL HELL BROKE LOOSE!!!
CNN…that bastion of fake news devoted TWO full segments of their news cast that night to the double scoop scoop. OH MY GOD…TRUMP HAD TWICE AS MUCH ICE CREAM WITH HIS DESERT THAN ANYBODY ELSE AT THE TABLE!!!
Ummmmm…excuse me CNN…North Korea is launching ballistic missiles…Europe is being invaded by 7th century barbarians…black on black murders and shootings are at an all-time high in the gun free zones of Chicago and Baltimore…and feminists haven't Fabreezed their vagina get-ups since the inauguration…you know…REAL news?
NEVER MIND THAT…TRUMP HAD 2 SCOOPS OF ICE CREAM…HE MUST BE IMPEACHED!!!
Look…I don't care if he plowed through a 5 gallon bucket of Häagen-Dazs with a snow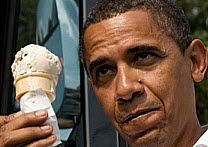 shovel…but to the liberal moonbats…its apocalyptic.
But bat-crap crazy didn't end with 2 plops of vanilla goodness…
On the heels of ice creamgate…Trump supposedly gave classified information to the RUSSIANS when he shared with them some of the stuff we know about ISIS.
Here's how that w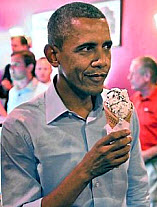 ent down…
In the Oval Office, as I understand it, there were a couple of Borises, our National Security Advisor, and President Trump having a conversation regarding the terrorists of ISIS and Trump thought it might be a good idea…since we're fighting against ISIS…and the Russians are fighting against ISIS…to share some of what we know to better aid the fight both of our nations are undertaking.
Seems reasonable.
As it turns out, some of what Trump shared came from Israeli intel sources…because they are also in the same fight.
Okay…
Now then, considering that Russia and Israel…more specifically Netanyahu and Putin have become allies over the past several years, due to the fact that Obama has always hated Israel and suffered from penis envy over Putin…I rather doubt there was any Israeli intel Trump mentioned that Boris 1 or Boris 2 hadn't already heard…and besides…it IS part of the President's purview to DEclassify material whenever the President wants to.
But liberals went more ballistic than Kim Jong Un-hinged.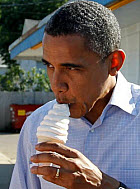 HE SHARED CLASSIFIED INTEL WITH THE RUSSIANS…HE SHARED CLASSIFIED INTEL WITH THE RUSSIANS!!!
Hillary shared classified intel with the entire world through her private email on her private and unsecured server. , and what was the liberal response to that?
Move along…nothing to see here…no big deal…followed by more crickets.
FOR THE LOVE OF RAINBOW FARTING UNICORNS…TRUMP…RUSSIANS…INTEL…CLASSIFIED…TRUMP GAVE CLASSIFIED STUFF TO THE RUSSIANS!!! IMPEACH!!! IMPEACH!!!
Hello?
Hillary SOLD uranium to the Russians.
Hello McFly?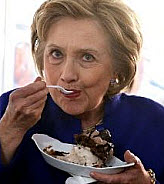 But General Flynn SPOKE to the Russians…and Trump had TWO scoops of ice cream…and COMEY got FIRED!!!!!
Hillary shook hands with North Diarrhea, pressed the reset button with Russia and Obama told Medvedev he'd have more flexibility after the election.
Anything from the liberals in any of that?
Nope.
BUT TRUMP LEAKED CLASSIFIED INFO TO THE RUSSIANS!!!
No…the liberal MEDIA leaked classified info to EVERYBODY.
But Trump's closest advisor is IVANKA…and SHE'S JEWISH!!!
So what…Obama's closest advisor was born in IRAN and Hillary's closest advisor was part of the Muslim Sisterhood.
BARON TRUMP IS A WEIRD KID WHO DRESSES LIKE HIS DAD AND ACTS LIKE A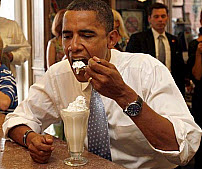 GROWN UP…IMPEACH THEM BOTH!!!
Obama's imaginary son looks like a dead thug.
TRUMP MUST BE STOPPED…HE WANTS TO HAVE A TRAVEL BAN AGAINST TERRORIST SPONSORING COUNTRIES!!!
Obama, in fact, HAD a travel ban against MORE terrorist sponsoring countries than Trump has proposed. Did the liberals raise hell over that?
No…of course they didn't.
TRUMP WANTS TO BUILD A WALL…LIKE THE CHINESE…IMPEACH NOW!!!
Obama had an ornament on the White House Christmas tree with a picture of Ma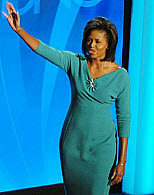 o on it…and besides…you liberals have always like the Chinese…what's your point?
TRUMP WANTS TO GRAB A PUSSY!!!
Well, at least Michelle Obama is safe huh?
BUT TRUMP USED SOME UNKNOWN CONNECTIONS TO GET THE RUSSIANS TO INTERFERE WITH OUR ELECTION!!!
Oh, really? They somehow managed to interfere in such a specific way as to give Hillary the popular vote and yet ensure that Trump won the Electoral College? Those sly Bolshevik bastards.
AND TRUMP ORDERED COMEY TO END THE INVESTIGATION INTO THE WHOLE RUSSIAN THINGY!!!
News flash…"I hope you can drop this…" is neither an order, nor a request, and besides, after 6 months of investigating, nobody in the FBI has been able to find any evidence. Of course, Comey couldn't find any evidence of any wrong doing by Hillary in the whole email scandal…even though he actually did find plenty of evidence against Hillary in the email scandal. In fact, those two were singing the same song.

Flynn did nothing wrong…nothing illegal. The Russians played no viable part in last November's election. Trump did NOT pass classified material to the Russians in the oval office. There is absolutely nothing amiss with a President firing an FBI director. Travel bans are at the discretion of the President. There's nothing wrong with providing border security, even if it means building a border wall. And as far as I can tell, the biggest crime Trump has committed in the skewed eyes of liberals, is that he actually loves this country.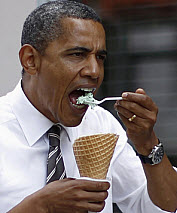 Liberals…you really must stop standing in front of your own manure spreaders…you're getting it all over yourselves. You're flailing about, kicking and screaming like three year olds throwing a tantrum. It really is quite entertaining in its own way, because it highlights the mindlessness of your political agenda…and the hypocrisy?
Well…on June 30th, 2016, one of your manure spreaders, the Washington Post, ran this headline: "U.S. Offers to Share Syria Intelligence on Terrorists With Russia." Of course, that was when Obama was in office. Then…earlier this week, on May 15th, that same manure spreader, the Washington Post ran with THIS headline: "Trump Revealed Highly Classified Information to Russian Diplomats."
Hell…you liberals WANTED Comey fired when Obama was in office, and now you want to impeach Trump FOR firing Comey.
You liberal morons riot, loot, commit arson and engage in assault all in an effort to silence the freedom of expression, and call Conservatives intolerant.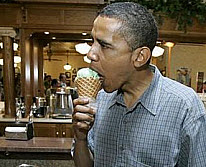 Your party fought in the Civil War to maintain slavery, invented Jim Crow laws, created the KKK and stood for segregation…and you call Conservatives the racists?
What really pisses you liberals off is the fact that we now have a President who is unwilling to allow our country's future be determined by the sludge at the bottom of the shallow end of the world's gene pool. Obama spent the last 8 years trying to tear our country down, a fundamental transformation Hillary would have finished, and now you liberals have your little panties all wadded up because some guy, with a simple message printed on a baseball cap…beat your anointed Queen.
Perhaps the most persuasive argument against the relevance of liberals and their incessant snit-fits over being out of power, is that they are so bone crushingly oblivious to reality that they have no idea which bathroom they're supposed to use.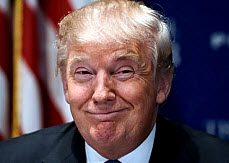 If liberals are willing to commit 2 segments on a national "news" network to Trump having 2 scoops of ice cream when everybody else just had a single scoop…wait until they find out that while all the bathrooms in the White House are stocked with 2 ply toilet paper…
Except for the Presidential Pooper…and its custom made 3 play.
If that doesn't give em a case of the terminal dingle berries…I don't know what will.
Copyright © 2017 Craig Andresen / thenationalpatriot.com
As Friend and partner Diane Sori is again in FB jail, unable top post to groups…please read and share her latest Op-ed, 'A Week That Was Not Good…Not Good At All' by clicking the link!!
REMINDER!!!
RIGHT SIDE PATRIOTS…LIVE!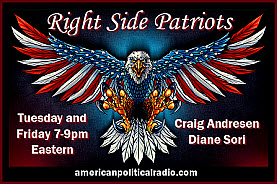 Today, Friday, May 19th from 7 to 9pm EST on American Political Radio, RIGHT SIDE PATRIOTS Craig Andresen and Diane Sori discuss a very bad week for President Trump, 2 scoops of snark for Trump's 2 scoops of ice-cream, and important news of the week.
Hope you can tune in at: https://americanpoliticalradio.com/platinum-plus-player/