By Craig Andresen – The National Patriot and Right Side Patriots on cprworldwidemedia.net
Over the past several months, I have been told, many times, that ours is a CHRISTIAN nation…and that our Consti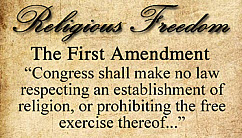 tution most definitely reflects that as fact.
Nothing could be further from the truth but, many have told me, in no uncertain terms, that they can PROVE it and Wednesday was no exception.
Kevin Wright, who has resorted to telling lies regarding my stand on certain topics…such as that I approve of "the jailing of Christians, and the closing of Christian schools and Churches," none of which even approaches the truth, and that I…"agree, that Christians should be dismissed from political office…" again, a lie in the bald-faced realm…made it quite clear that…"The US Constitution, is established by Jesus Christ. If you have a problem with that, leave. We do not need any more pretend patriots."
Oh, really?
Wright then issued a challenge, to the tune of a $1000 dollar bet that he could PROVE it. I knew exactly where he was going with that bet and rather than take his money, I attempted to put an end to his delusions…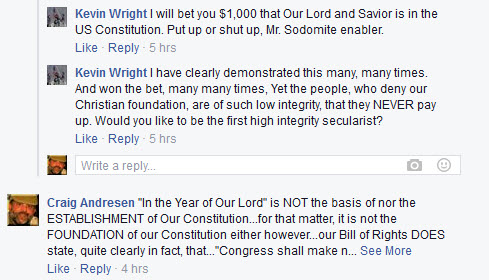 He would not be swayed as those who wrongly believe as he does, regarding our Constitution, are never swayed by the facts.
Wright continued down his misguided road with…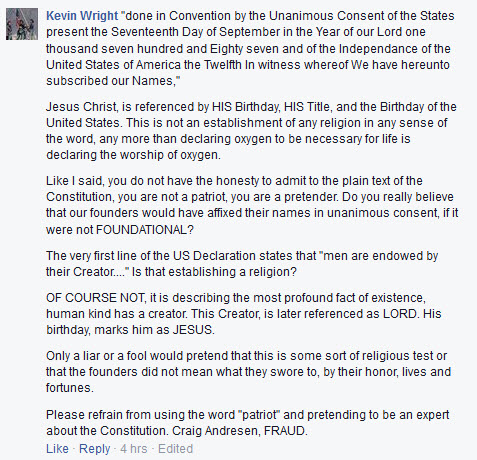 Since I have been so regaled, many times over, I feel it now necessary to offer a bit of a history lesson to Kevin Wright and others who have been taken in by the whole "In the Year of Our Lord," ploy. It is a completely false narrative.
First of all, "In the Year of Our Lord," is nothing more than a formal way to represent the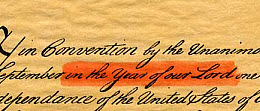 passage of time as referred to by AD after a date and AD came about in the Julian and Gregorian calendars….the Julian being a Roman reformed calendar first introduced by Julius Caesar sometime around 46 BC and was the standard until being replaced by the Gregorian calendar…a calendar conceived by Pope Gregory in 1582.
The Gregorian calendar included a slight, 0.002% increase in the length of the year in order to keep Easter in a certain window as well as a revision of the lunar cycle as used by the Church of Rome…it was widely adopted as a form of standardizing international trade with Greece being the last to adopt the Gregorian calendar in 1923.
Okay, that said…AD…what does it really mean?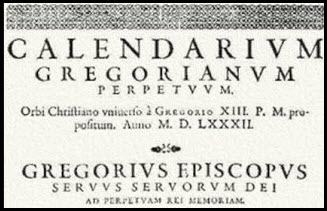 AD is short for anno Domini, it is from the Medieval Latin and means, literally, "In the Year of Our Lord." In other words, its use does nothing to denote an establishment of Christianity to anything of which it is affixed rather, it denotes the passage of time. Nothing more.
Here's where things get sticky for Kevin Wright and others who proclaim that because, "In the Year of Our Lord" is affixed to our Constitution, it shows clearly that our Constitution is based in, or established by, Christianity and that our Founders and Framers intended it to be so.
To discover the absolute untruth of that line of misguided thinking, one must research the Constitution itself and when one does just that, and I mean really research it, one discovers the truth.
Our Constitution was approved, by Convention, on September 17th, 1787 but not until a considerable amount of back and forth wrangling was accomplished however, none of it…NONE of it included any wrangling over "In the Year of Our Lord." In fact, the original wording at the end of the document stated…"Done in Convention, by the unanimous consent of the States present the 17th of Sepr. & c.—In Witness whereof we have hereunto subscribed our names," as per the suggestion as taken from a speech to the Members of the Convention that very day. But who gave that speech?
That is a very interesting piece of history actually…as the speech was read aloud by James Wilson to the delegates of the Convention but he didn't write it…the speech was handed TO Wilson by Benjamin Franklin and was apparently written in Franklin's hand so as to have appeared to have COME from Franklin but…he didn't write it either. According to the notes taken by James Madison during the Convention, that excerpt, …"Done in Convention, by the unanimous consent of the States present the 17th of Sepr. & c.—In Witness whereof we have hereunto subscribed our names," which appeared at the end of the Constitution and was the exact wording upon which the delegates voted to accept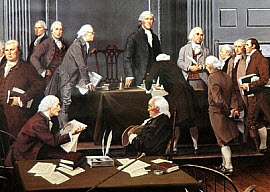 (although the wording of that particular phrase was never a bone of contention) was written by Gouverneur Morris, the Conventions delegate from Pennsylvania, who thought the speech might receive better acceptance from Franklin than from himself.
In fact, religion in any form was only mentioned twice during the entirety of the Constitutional Convention…once, in a motion by Charles Pinkney who proposed prohibiting any religious tests as a qualification for federal office holders made on August 20th, 1787 and adopted by the full convention some 10 days later and once by Benjamin Franklin who proposed that each day's Conventional meeting be opened with a prayer…"The longer I live, the more convincing proofs I see of this Truth–that God governs in the Affairs of Men. I also believe, without his concurring Aid, we shall succeed in this political Building no better than the Builders of Babel."
Franklin's motion, to open each day's session with a prayer… failed.
The final draft however, the one we all see in the history books and so oft referenced DOES include the phrase in question but…many scholars believe it was NOT present on the draft the Members of the Convention actually signed WHEN they signed it.
How could that be?
Well…it is widely believed that, once the document had been signed, a scrivener…a scribe or writer of letters and court documents…the 18th century equivalent of an official drafter of legislation we have today…simply added it as nothing more than a formality. In
other words…the phrase, "In the Year of Our Lord," as found at the end of our Constitution, was not…was NOT placed there as some coded message that ours was to be a nation established in Christianity by our Founders and Framers but was added, as a mere marking of the passage of time, as a date on a calendar in the formal language vernacular of the day…by a simple, yet obsessive… bureaucrat or clerk.
Don't believe it? Read Madison's journal from the Constitutional Convention for yourself as I did by clicking here but be aware, it's LONG!!!
In today's vernacular, we no longer add AD to our dates except perhaps, on THE most formal of documents as the simple numbers of the year seem to suffice but, using Kevin Wright's, and others logic…misguided as it is, as PROOF absolute that our Constitution was ESTABLISHED in Christianity would also have to include EVERYTHING containing a date.
For instance…your personal checks always include a date…does that mean that your checking account was established in Christianity? Of course not. Should a book be published, it always includes a date and for the sake of argument, let's say a book extolling Satanism is published and contains, as all books do, the date of publication…does that mean that the Satanist book was established in Christianity?
Certainly not…that would be absurd.
Patents are dated.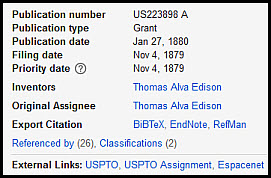 Was Edison's light bulb established in Christianity?
Nope.
Our Founders and Framers were quite clear that ours was to be a nation where "all men are created equal" and in the 4543 words contained within our Constitution…not a single mention of Jesus, the Bible or Christianity…nor any other religion of deity either.
As further proof, much to the consternation of Kevin Wright I am sure, the Bill of Rights was ratified on December 15th, 1791 and the very first Amendment made the point crystal clear…"Congress shall make no law respecting an establishment of religion, or prohibiting the free exercise thereof," thus eliminating any and all misguided attempts to try and establish ANY religion as our nation's OFFICIAL religion…eliminating the concept for all but Kevin Wright and those, like him, who choose to ignore the facts and our history to promote their particular brand of religion and desire for some sort of a theocracy.
Not only was religion, ANY religion including Christianity NOT a foundational part of our Constitution…it wasn't even argued in the Constitutional Convention that it should be. In fact. Our Founders and Framers voted NOT to even so much as include a daily prayer AT that Convention and just a few years later, they took the deliberate step, via the 1st Amendment, to ensure that NO religion EVER be adopted as an official state religion so that our nation would remain secular.
Yes, I am well aware of our different Founders and Framers quotes regarding their personal faith but that is just the point…they were free to express their personal feelings and practice their faith BECAUSE of our 1st Amendment but those quotes reflect ONLY their personal feelings…NOT the basis, foundation, establishment or otherwise of our Constitution.
Sorry Kevin but…it seems you owe many people a $1000 dollar refund…unless of course, you were lying about that as well.