By Craig Andresen – The National Patriot and Right Side Patriots on cprworldwidemedia.com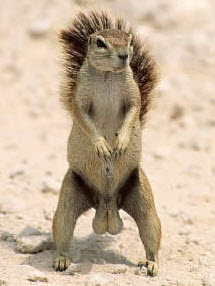 Dear 114th Congress,
Today is your first day on the job as our new congress.
Congratulations.
We the People…you know, from the words of our founders and framers, have HIRED you to do the work OF We the People and we have a simple request…call it a job description if you will…and it is this…
GROW A SET ALREADY!!!!!
After six years of the Obama regime…enough is enough.
Our nation is a CONSTITUTIONAL REPUBLIC not a BANANA REPUBLIC and it's time that you…the people we hired…do something to restore the vision of those who declared our independence FROM a king and stop Obama in his tracks.
Let's start with Obamacare shall we?
It's nothing but a socialist's wet dream. Defund it and eliminate it.
It was based on lies and deceit and relied on the stupidity of those who voted for it to pass into law and we all know who voted for it don't we?
Nobody but the democrats. It relied on THEIR stupidity and their stupidity alone so get rid of it.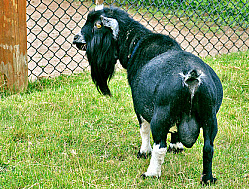 Obamacare is failing as a bill and it's failing the American people as health insurance and it will only get worse the longer it remains on life support so GROW A SET and pull the damn plug. We now have Uber Gruber's WRITTEN statements that Obamacare has NO cost controls built into it and his WRITTEN statement that it is, in fact, UN-affordable.
Amnesty…
What a stinking turd THAT is huh?
Eleven MILLION criminal aliens being handed the keys to the vault by dictatorial decree. They're getting ALL the benefits of being U.S. citizens without actually BECOMING U.S. citizens like millions upon millions of LEGAL immigrants have done for more than two centuries.
And they don't even have to share the misery of Obamacare with those of us who ARE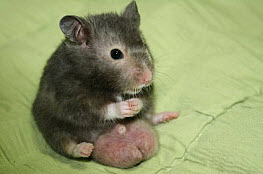 citizens of this country.
Does it seem at all right to you that business owners will be able to hire those who have broken our nation's laws just to be here WITHOUT PENALTY regarding Obamacare while, to hire United States citizens DOES come with an Obamacare penalty?
Good grief…employers can save $3000.00 per employ by hiring the CRIMINALS over the CITIZENS. Doe that even REMOTELY seem right to you people?
Well, it doesn't to us and we hired YOU to change that too so…
GROW A SET AND DO WHAT YOU HAVE BEEN HIRED TO DO and put an end to Obama's free pass with benefits for illegal aliens.
Harry…'I fell down go boom' Reid…
Let's clean off that little worm's desk.
He's got more than 365 bills…all passed by the house…just sitting there and DOZENS of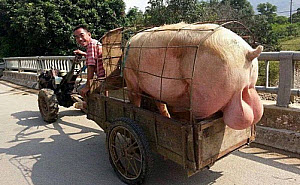 those bills will help the jobs numbers in this country so…
GROW A SET AND PASS THEM THROUGH THE SENATE.
Send those jobs creating bills TO Obama's desk and force him to sign them or veto them. If he signs them and it makes things better…GREAT…take the credit for it and if he DOESN'T sign them and if you can't muster up enough votes to override his veto…BLAME IT ON HIM FROM NOW UNTIL THE 2016 ELECTION!!!
Make him OWN the REAL jobless rate in this country…after all…he DID build it.
Benghazi…
That Islamic puppet in the oval office committed TREASON by arming our enemies in a time of war…HIRING our enemies in a time of war to masquerade as diplomatic security and…he was running guns from Libya to Syria…from our enemies TO our enemies…IN A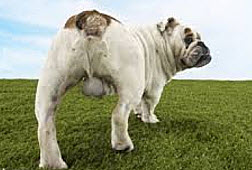 TIME OF WAR!!!
Quit getting your panties in a bunch because the dictator is our first somewhat blackish president and GROW A SET…IMPEACH THE WHITE HALF OF HIS WHITE ASS ALONG WITH THE BLACK HALF OF HIS BLACK ASS AND HAVE HIS ENTIRE ASS ARRESTED!!!
And then, just to PROVE that race doesn't matter…SLAP THE CUFFS ON HILLARY AND HAVE HER FITTED FOR AN ORANGE JUMP PANT SUIT!!!
They'll be the most admired man and woman in GITMO.
While we're on the subject of GITMO…
Put a stop to the release of people who want to kill us all because…they will go back to the 7th century and KILL US ALL. Those barbarians are locked up for a reason and being nice to them by uncaging them so that they can return to the wild as FREE-RANGE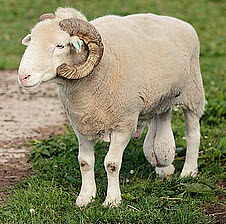 TERRORISTS just isn't a good idea.
GROW A SET AND TELL THE MUSLIM IN CHIEF TO STICK IT WHERE THE SUN DON'T SHINE!!!
Build the damn Keystone XL pipeline.
We have OPEC peeing in whatever they wear in place of pants right now because private enterprise is fracking for energy and the price of the barrel has been dropping…and what is so terrible about becoming energy independent anyway?
Drill some holes in the ground…build some nuclear reactors and dig more coal…it's OUR energy so let's use it rather than relying on people that don't like us and want us dead for what we need to get this country energized.
Our military…now there's something we need you to address.
What we NEED is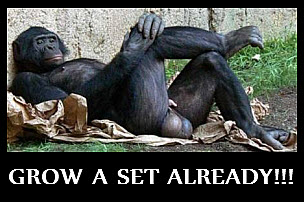 a STRONGER military that does what a military is supposed to do…WREAK HAVOC ON OUR ENEMIES instead of trying to be Dr. Phil to a bunch of marauding barbarians.
What we NEED are more ships in our Navy…more planes in our Air Force and more equipment for our Army.
GROW A SET AND SUPPORT OUR MILITARY AND OUR VETERANS!!!
What we DON'T need is men who think they should be able to use the women's latrine and women who think they should pee standing up in our military because our military was never intended to be some sort of group therapy session.
LIFE may be a cabaret old chum but…THE MILITARY AIN'T!!!
Border security…
GROW A SET AND BUILD A FENCE!!!
Make it a BIG fence…electrify it…build a damn moat if need be and put more border agents ON the border and secure the damn thing because right now…all sorts of who-knows-who yahoos are pouring across it.
QUIT SPENDING MONEY WE DON'T HAVE!!!
Nobody gives a damn how fast a shrimp can run on a treadmill and nobody but Bolivian transvestites care why Bolivian transvestites have a high rate of syphilis and that's really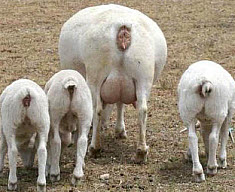 Bolivia's problem and not the problem of the U.S. taxpayers.
Grow a set and don't spend more than you take in.
You can start saving money by shutting down governmental agencies that do nothing but spend money on things we don't need…like the EPA and the Department of Common Core Education. It's getting to the point where you can't erect a mailbox in your yard without a 5 year environmental study first and it's not okay to believe that 2+2 equals 7 just so some short bus riding, booger eating waste of paste doesn't get his or her feelings hurt.
Speaking of eating boogers…
MOOOOOCHELLE'S SCHOOL LUNCH PROGRAM SUCKS and kids need REAL food during the day so can the cardboard and roughage indoctrination diet before we have to pay through the nose to install augers on every school bathroom toilet in America!!!
And replace Boenher with someone who already HAS a set why don't ya?
These are simple job performance specifications really…secure our borders…don't spend more than you take in…make our military strong…get rid of Obamacare…quit giving away our citizenship to those who broke the law just to take what others have earned…clear the way for American citizens to be put back to work…impeach and arrest a treasonous snake or two…k
eep terrorists locked up…support our military and let them do what the military is supposed to do…and poke holes in the ground until energy runs out of them…that should be enough to keep you all busy for the next two years while WE reevaluate your job performance.
And…
If MOOOOOchelle can grow a set…
SO CAN YOU!!!!!