Part 1 of 2 By Craig Andresen – The National Patriot and Right Side Patriots on cprworldwidemedia.com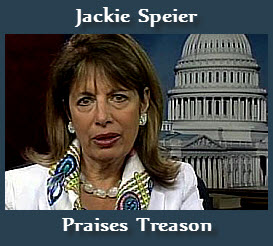 The mere thought of it so disgusts me, so repulses me that my blood boils.
A California liberal/socialist member of what must be the Islamic caucus in the House of Representatives said something SO vile it nearly made me puke.
During an MSNBC interview, Jackie Speier told Craig Melvin that the CIA should APOLOGIZE to…TERRORISTS…over the treatment a few received during questioning as outlined in the 500 page Finestein "TERRORISTS ARE THE REAL VICTIMS" summary of the 6300 page "ALLAH BE PRAISED" report compiled by liberals over the past 5 years regarding enhanced interrogation techniques that ended 6 years ago.
According to this Speier piece of trash…"The agency (the CIA) needs to do some soul searching."
Really?
The CIA needs to do some soul searching. NOT ISLAM mind you but…it's the CIA that needs to "do some soul searching."
Listen Speier, you sorry excuse for a human being…
The CIA may have some issues but slapping around a few terrorists isn't one of them.
Islam is beheading people around the world that don't agree with them and let's get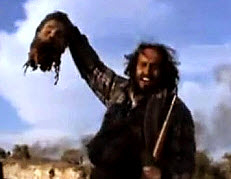 something clear right here and right now for that scum-licking traitor, Hillary Clinton…Islam is even beheading those who EMPATHIZE with them including western journalists who they have had handed over to them by OBAMA'S ALLIES in Syria so shut your damn pie hole and sit the hell down.
Islam, the ideological cult that MURDERED nearly 3000 on that day in 2001…that has indiscriminately murdered innocents around the world…in London…Madrid…Israel…Iraq…the list goes on and on and on…is not due an apology of any sort.
Hear this and hear this well you liberal wastes of breathable air…
NEITHER ISLAM AS A CULT NOR THEIR 7TH CENTURY BARBARIC FOLLOWERS ARE THE VICTIMS IN THIS…THEY ARE, IN FACT, THE PERPETRATORS OF MURDER, CRIMES AGAINST ALL OF THE CIVILIZED WORLD AND SEEK THE GLOBAL GENOCIDE OF ANY AND ALL WHO DO NOT WORSHIP THEIR PEDOPHILE AT THE GATES OF HELL!!!
And Feinstein and this Speier and other pieces of garbage like Hillary Clinton seem to believe that AMERICA has been behaving badly.
TORTURE is not the waterboarding of terrorists…TORTURE is not depriving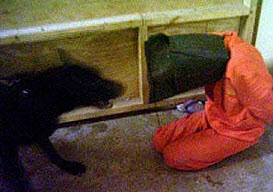 TERRORISTS of their precious beauty sleep…TORTURE is not bitch slapping TERRORISTS or making them stand in a "stress position" for a few days or shoving a feeding tube up their asses or making them listen to loud music or letting dogs bark at them…
TORTURE is watching TV on September 11th, 2001 and knowing someone you loved was inside those twin towers when the planes hit them and then watching those towers fall.
TORTURE is knowing that someone you care about is working in the pentagon and seeing smoke rise as yet another plane slams into THAT building.
TORTURE is receiving that last ever phone call from your husband, telling you that the plane HE'S on has been hijacked, that it's heading for Washington DC and that he's going to do something about it.
TORTURE is hearing HIS final words…"Let's roll" before the line goes silent and then hearing an hour later that a plane has gone down in a field and all on board are dead.
TORTURE is living in some God-forsaken part of the world and being forced to flee your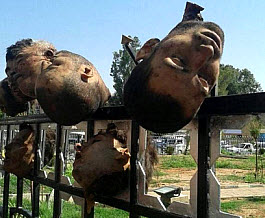 home because barbarians are coming and bringing with them a cult of mass murder.
TORTURE is watching people you know and know have done NOTHING wrong get their heads sawed off. TORTURE is seeing poles and fences with the heads of your fellow man on them as you try, without knowing whether or not you'll make it, try to run for your life.
TORTURE is being beaten to within an inch of your life for reporting that you have been raped. TORTURE is having your hands or feet cut off for some petty crime. TORTURE is being burned alive because your belief and religion differs from that of a murderous cult of barbaric bastards. TORTURE is having acid thrown in your face because you dared to show your face.
If Feinstein and the ilk of Jackie Speier want to know what torture really is, I suggest they
read the Koran…Islam's handbook on the subject and if they think soul searching is called for, may I suggest they start in front of their own mirrors as Islam HAS no soul and the way these liberal bottom-feeders are acting…neither do they.
Neither Islam nor the barbarians enacting REAL terror around the world are VICTIMS. They are the MAKERS of victims and when the slime of liberalism tries to hang that particular mantle on the PURVAYORS of terror…they are slapping the true victims of man's inhumanity towards man across the face.
Parents who lost their children, children who lost parents, brothers and sisters who lost a sibling and those who lost brothers and sisters as first responders…THERE are your living victims. Sons and daughters, husbands and wives who have lost someone they counted on fighting for our freedoms and those of others, at war with Islam's barbarians…THERE are your living victims.
Men and women, disfigured by Islam. Those imprisoned by Islam. Those who did the right
thing, like a doctor in Pakistan who are beaten and worse for nothing more than exhibiting a sense of humanity, and like a pastor in Iran whose only crime was building a home for orphans…THERE are your true living victims and NONE of them are the victims of the CIA. They ARE the victims of those that Feinstein and Speier deem to be due an apology.
And what of the 3000? Those men and women who went to work on a Tuesday morning and never came home again. What of them? What of those who decided to jump rather than burn? What of those who were simply vaporized in the blasts? What of those who were waiting to be saved or those who were trying to save them who died a horrific death that day?
What of Todd Beamer and the others who saved God only knows how many by taking the plane THEY were on DOWN in that field?
What of those real victims and heroes?
Slapped in the face by liberal traitors who would rather add fuel to the fires of our enemy's jihad.
And what of those tasked with extracting the information from barbaric terrorists that has prevented the next 9/11? What of THOSE men and women who made the terrorists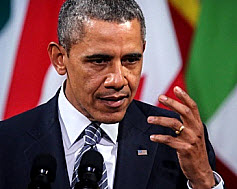 uncomfortable enough to talk? Who did what was necessary when it was necessary to do it and scared, belittled or humiliated those terrorist goons until they told what they knew.
Obama and his disgusting minions say, "That's not who we are."
I'll tell you who we are NOT…
We are NOT a country that stands idly by when attacked.
We are NOT a nation that treats our enemies with kid gloves.
We are NOT a country that puts our citizens or military in harm's way to either appease or coddle our enemies nor to win the hearts and minds of our enemies.
We are NOT a nation that worries about offending our enemies.
MOST DECIDEDLY…WE ARE NOT A COUNTRY THAT BEGS "PRETTY PLEASE" WHEN DEALING WITH OUR ENEMIES NOR ARE WE, MOST DECIDEDLY, A NATION THAT OFFERS OUR ENEMIES AN APOLOGY FOR DOING WHAT WE MUST TO PROVIDE ADDED SECURITY FOR OUR CITIZENS AND THE MEMBERS OF OUR MILITARY AT HOME OR ABROAD!
Who we are is AMERICA and AMERICA, when pushed far enough, FIGHT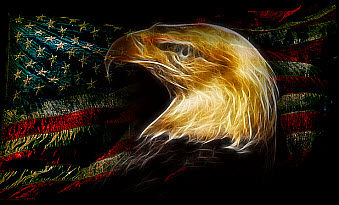 S BACK and gives our enemies exactly what they deserve and we employ the tactics necessary to ensure that WE have the upper hand.
The approach approved by Obama and his liberal cadre of limp rags is what we are not.
But there has to be a reason for why liberals and their emperor have raised treason to a standard practice while stomping on everything which has, over the past 2 plus centuries, made our allies trust us and our enemies fear us.
I'll get into that…tomorrow, right here in The National Patriot.