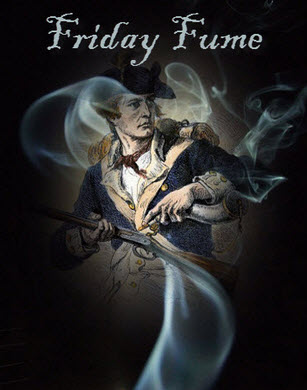 As I sat down to hammer out this week's attitude-laced week in review, I really wanted to go off on Hillary's new book and signing tour but…in the grand scheme of things…635 pages of toilet paper pales in the light of other decidedly liberal/socialist stupidity.
It's been a tough week to be a liberal and I'm sure they're getting dizzy from all the spinning they've been doing while trying to get out of the hole they keep digging for themselves.
How about we all take a break from pulling our hair out and spend a few minutes giving liberals, socialists and their collective ilk all the credit they deserve?
My friends…It's Friday and…
I'm fuming.
Just a couple of days ago, there was quite the scene taking place just outside the white house.
It was shortly before 3:00 pm when reporters were starting to file in for their daily dose of regime propaganda when a fellow approached the security gate and told the Secret Service that he had a 3 o'clock appointment with, "Mr. Obama."
He then showed them some foreign driver's license whereupon  the palace guard promptly told him he would need a U.S. DRIVERS LICENSE or a PASSPORT.
That's right… a U.S. DRIVERS LICENSE OR A PASSPORT TO GET INTO THE WHITE HOUSE which comes as quite a shock since the dude that LIVES at the white house…APPARENTLY DOESN'T HAVE EITHER ONE but that's not the most shocking part of all this…
THE most SHOCKING part of this is the BLATANT RACISM on display…ASKING PEOPLE FOR proper identifica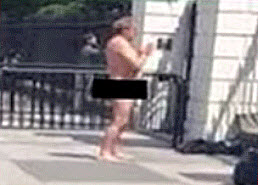 tion…to enter the white house is EXACTLY what HOLDER insists is 100% RACIST if anyone requires the same…
TO ENTER A VOTING BOOTH!!!!!
Not that being without U.S. identification or a passport is preventing anyone from ENTERING THE COUNTRY but apparently…one or the other IS necessary to make one's appointment with he who is ALLOWING those without either into the country but…I digress.
This fellow, upon being rejected in such a racist manner did the only thing that he…an OBVIOUS liberal foreigner COULD do.
HE STRIPPED NAKED AND BEGAN SHOUTING "I HAVE A THREE O'CLOCK APPOINTMENT WITH MR. OBAMA!!!"
Stark naked…and because it wasn't c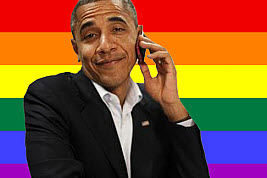 old in Washington a couple of days ago, judging by the miniscule credentials he DID then display…he was obviously a liberal.
That's when the palace guard tackled him and had him hauled off suspecting him of being some sort of fraud claiming to have had an appointment. NOT because he lacked proper ID…NOT because he got naked…
BECAUSE…EVERYBODY KNOWS THAT IF SOME GUY SHOWS UP NAKED…STATING THAT HE HAS A THREE O'CLOCK WITH OBAMA…he would be coming…in the back door.
Fuming.
Have you seen what's going on in Iraq this week?
Al-Qaeda and other terrorist groups are taking over Tikrit, Mosul and marching on Baghdad while Americans are being evacuated. ALL Americans from contractors to what few military personnel we had there training the Iraqi military to…oh, I don't know…WIN THE HEARTS AND MINDS OF THEIR TERRORIST ENEMIES????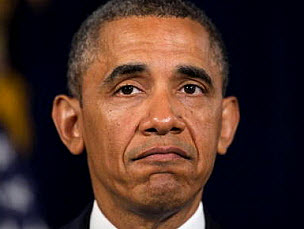 So far, it looks like the only one who DIDN'T see this coming was…OBAMA who I'm guessing read about it yesterday in the news.
And, oh yes…according to liberal head case Bill Nelson…We're even CONSIDERING evacuating our…EMBASSY IN BAGHDAD!!!
Gee…YA THINK?????
There must not be any You Tube videos out there telling the truth about Muslims that nobody has ever seen.
But never fear…'OBAMA the not so magnificent' has a possible plan and to hear it…we take you to the 'soon to evacuate the white house' Jay…BAGDHAD BOB…Carney who stated…"We are not contemplating ground troops. We are assessing what we can provide additionally."
THAT…is a PLAN???
Just to be clear about this…what the Obama regime has already provided Iraq is exactly what they have also provided Afghanistan…THE EXACT DATE WE WILL BE LEAVING SO THAT THE VARIOUS TERRORIST TURDS CAN RUN AMOK THROUGH THE COUNTRIES OUR MEN AND WOMEN FOUGHT TO LIBERATE…FROM TERRORIST TURDS!!!!!
While it may or may NOT always be sunny in Philadelphia, it's about to be SUNNI in BAGHDAD because there is nothing in Iraq to slow down the terrorist hoards.
Because of the fall of Iraq to Obama's buddies, the price of a barrel of CRUDE is about to go sky high while the price of a barrel of Obama's CRAP is dropping like a stone b
ut at LEAST we have the Keystone XL pipeline to fall back on.
Wait, what? Oh yeah…THAT ain't happening but COAL will save us all…right???
Look…the price at the pump is one thing but the REAL thing is the LIVES and LIMBS lost by OUR MILITARY being THROWN AWAY BY OBAMA'S OVERWHELMING NEED TO SPOON WITH TERRORISTS!!!
Hey…Obama…IT'S TIME TO QUIT PICKING DAISIES OVER THERE AND START DROPPING…DAISY CUTTERS before the ISLAMSHITS START MARCHING UP MAIN STREET!!!
I'm fuming.
And finally…
According to the Dictator…"If you had to choose any moment to be born in human history, not knowing what your position was going to be, who you were going to be, you'd choose this time. The world is less violent than it has ever been. It is healthier than it has ever been. It is more tolerant than it has ever been. It is better fed then it's ever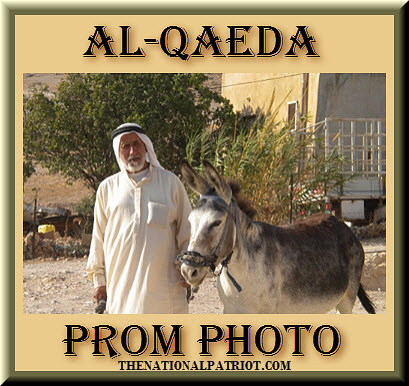 been. It is more educated than it's ever been."
Oh, really?
"The world is less violent than it has ever been???"
HELLO??? HAS HE SEEN THE WORLD RECENTLY????
WE'VE GOT A FEW MILLION TWO-HUMPER JUMPERS OUT THERE VOWING TO KILL EVERYBODY WHO DOESN'T AGREE WITH THEIR 7TH CENTURY IDEOLOGY AND THIS INSIPID PILE OF PIG POO…WITH PRAYER RUG BURNS ON HIS KNEES THINKS…"THE WORLD IS LESS VIOLENT THAN IT HAS EVER BEEN????"
"IT'S MORE TOLERANT THAN IT HAS EVER BEEN???"
Well, I think we all know just how TOLERANT the ISLAMISTS are don't we???
In what world is the DICTATOR LIVING????
Maybe we should just go to the voice of reason…Joe Biden…

Well, one thing's for sure…whatever planet Obama's on…HE'S NOT ALONE!!!!!
Then the lop-eared loon went on to talk about his desire to CRAP ON THE 2ND AMENDMENT and said…"I am prepared to work with anybody, including responsible sportsmen and gun owners, to craft some solutions. But right now, it's not even possible to get even the mildest restrictions through Congress. And we should be ashamed of that."
Ummmm…..excuse me?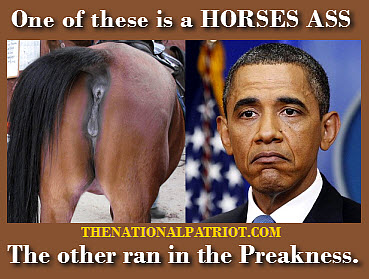 WE SHOULD BE ASHAMED…AS A NATION…THAT OUR FOUNDERS AND FRAMERS SAW FIT TO ENSURE WE HAD A WAY TO PROTECT OURSELVES FROM…ASS HATS WHO THINK WE SHOULD BE ASHAMED THAT WE WON'T LET THE GOVERNMENT TAKE AWAY OUR MEANS OF PROTECTION???
I'M NOT EVEN ASHAMED TO ADMIT I'M NOT ASHAMED!!!!
And then, the Dictator said… "I've got two and a half years left. My biggest frustration so far is the fact that this society has not been willing to take some basic steps to keep guns out of the hands of people who can do just unbelievable damage."
Oh no he didn't…
OH HELL YES HE DID!!!!!
LISTEN…YOU DESERTER HUGGING…ANTI-AMERICAN…PRAYER RUG KNEELING TERRORIST COMMUNITY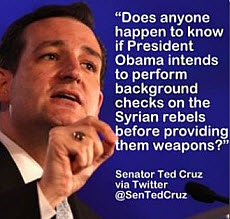 ORGANIZING WEASEL….
OVER HERE…MOST OF THE PEOPLE WHO "DO UNBELIEVABLE DAMAGE" WITH GUNS HAVE TO…STEAL THE GUNS BUT…IN WHAT YOU SEEM TO THINK ARE THE LEAST VIOLENT…MOST TOLERANT PLACES ON EARTH…THEY GET THEIR GUNS…DELIVERED TO THEM BY YOU AND YOUR REGIME!!!
YOU ARMED AL-QAEDA IN LIBYA…WE JUST HAD TO EVACUATE ALL OUR PEOPLE FROM LIBYA AND NEED I EVEN BRING UP BENGHAZI???
HOW ABOUT SYRIA??? YOU'RE GIFT WRAPPING WEAPONS AND ARMING THOSE TERRORISTS TOO!!!
AND JUST WHERE DO YOU SUPPOSE HALF THE WEAPONS THE SUNNI GOONIES ARE USING TO RAMPAGE THROUGH IRAQ CAME FROM???
YOO HOO…FAST AND FURIOUS???
IF YOU REALLY HAD ANY INTEREST AT ALL IN TAKING "BASIC STEPS TO KEEP GUNS OUT OF THE HANDS OF PEOPLE WHO CAN JUST DO UNBELIEVABLE DAMAGE" WITH THEM…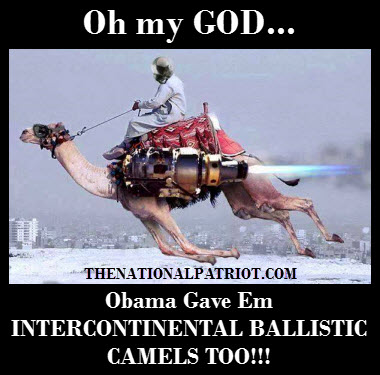 STEP OUT OF THE WHITE HOUSE AND INTO CUSTODY but don't sit there telling US that WE should be ashamed…
WE ARE ASHAMED…OF YOU…THAT ANGUS YOU MARRIED…THAT IDIOT, KETCHUP BOY KERRY…HILLARY 'WHAT DIFFERENCE DOES IT MAKE' CLINTON AND THE REST OF YOUR ENTIRE REGIME!!!
Hell, at this point…I don't know whether I should switch my voter registration from Republican to ILLEGAL ALIEN so I can get FREE FOOD…A FREE PHONE…IN STATE TUITION…FREE MEDICAL CARE AND FREE HOUSING or…
To…TALIBAN…SO I CAN GET FREE GUNS AND A TRUCKLOAD OF STINGER MISSILES!!!!!
My friends and fellow Patriots…
Today is Friday and…
I AM FUMING!!!!!
REMINDER!!!
As we continue to work toward forcing this regime to answer to We the People for high crimes and misdemeanors, we ask that you share the link to this article as well as SIGN OUR PETITION BY CLICKING HERE!!!
All we need is 100,000 signatures to force this regime to address our concerns!!!