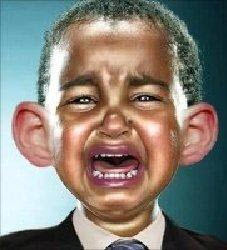 LINK TO WATCH PROCEEDINGS AT THE END OF THIS ARTICLE.
Yesterday, we told you a storm was coming to Georgia regarding Obama's eligibility and the questions surrounding whether or not his name will appear on that state's 2012 ballot.
There was no calm before the storm.
We expected activity leading up to this morning's proceedings but the flurry and scope of that activity was indeed heated.
Obama's attorney, Michael Jablonski, who has tried everything he could think of in the last couple of weeks to get his client out of this, got desperate yesterday. Jablonski fired off a letter to Georgia's Secretary of State making it clear that as far as HE was concerned, there was nothing to the case and neither he nor his client, Obama would participate.
Here is the final paragraph from that letter.
"We await your taking the requested action, and as we do so, we will, of course, suspend further participation in these proceedings, including the hearing scheduled for January 26."
In essence, Jablonski was ordering the Sec. of State in Georgia to call it off and as you can well imagine, that didn't sit well with Secretary of State Kemp.
Kemp, just a few hours later, fired off a response, the final paragraph of which is offered below.

Links to our articles containing both letters in full will be provided at the end of this article.
The National Patriot commends Sec. Kemp for his quick and decisive action and clear call for these proceeding to occur as scheduled.
That is the correct and proper way to put it.
Kemp told Jablonski to stick it where the sun don't shine and if he wants to cry…he'll GIVE him something to cry about.
That's the unfiltered version.
This morning, at 9am EST, in a courtroom in Georgia, the case regarding Obama's eligibility to be on the Georgia ballot will proceed.
For those who would like to do a little light reading, a link to the brief filed by the plaintiffs will also be provided at the end of this article.
Obama? No…HE won't be in Georgia this morning. Obama is too busy, according to his attorney, performing the duties of his office to attend. That of course leads us to believe it is the duty of his office to be in Nevada and Colorado campaigning for a 2nd term.
Depending on the outcome of this case, Obama's name might not appear on the Georgia ballot, and perhaps not on other state's ballots either making one of the dutie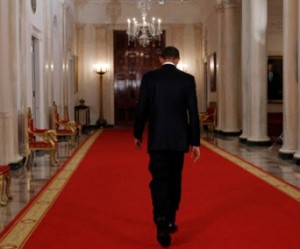 s of his office…wasting time campaigning for nothing.
We can hope can't we?
With all the histrionics of Jablonski over the last few weeks, trying everything he could think of to get Obama out of this, it's nice to know, one way or the other, action is being taken. Either way the decision goes, expect a quick appeal to be filed.
Today's proceeding will not be the end of this but the beginning in a legal sense.
Our collective hats are off to Dr. Orly Taitz, The Liberty Legal Foundation and John Dummett Jr. for their dogged pursuit of justice in this matter. It's been a long and rough road but their determination is the stuff of true Patriots.
WATCH THE PROCEEDING LIVE FROM GEORGIA AT 9AM EST BY CLICKING HERE!!!
Letter from Sec. of State Kemp