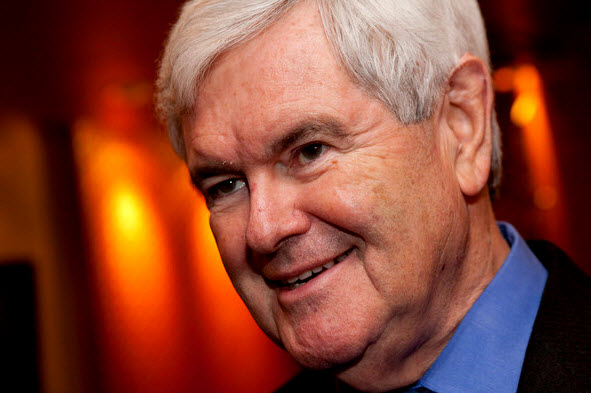 After the amazing comeback by Newt Gingrich in South Carolina, a stunning 25 point turn around in just 5 days, and his landslide victory in yesterday's primary, we have a whole new race going forward.
Tomorrow night, again, there will be but 4 on the debate stage in Florida.
Many now seem to believe it's really a 2 man race and, it's hard to argue that point.
Hard doesn't mean impossible.
Ron Paul's followers will get nasty when they read this but that's not exactly a change of direction for them. They insist that Paul will win, that he's the only one who is qualified, he's able to walk on water etc.
Reality speaks volumes to all but them.
Ron Paul will not receive the nomination. His obtuse views of foreign policy just won't allow it.
Then there are those, including Ron Paul's followers who believe it's high time Rick Santorum bows out. Santorum's oh so narrow victory in Iowa and his lack of financial support just isn't enough to keep him in they say.
Pretty much everybody except Rick Santorum's ardent supporters say it's time for Rick to bow out.
Pretty much everybody.
Not me.
Yep, I'm with Newt, that's no secret but I want Rick IN this race all the way to the end.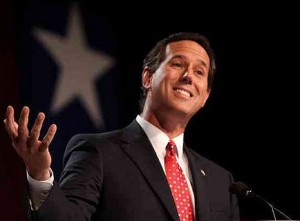 You should want him in too.
Does Santorum have baggage? Yes. They all do. That's not  secret either.
Can Santorum win the nomination or beat Obama? No. IF he somehow got the nomination he'd put up a scrappy fight but no, he won't get the nomination.
Let's get this out of the way. I like Rick Santorum. I like his drive and his character. He's a good guy.
He's just not going to get the nomination so, why do I want him IN this race? Why all the way to the end of this race?
Simple.
He may not be able to beat Newt or Mitt and he would be the long shot of all long shots to beat Obama but…and it's a major but…
Rick Santorum CAN beat Ron Paul.
That's important.
It's important because regardless of what Ron Paul's followers say and regardless of the nasty way they say it, even Ron Paul doesn't really believe he'll get the nomination.
I don't think he really wants it.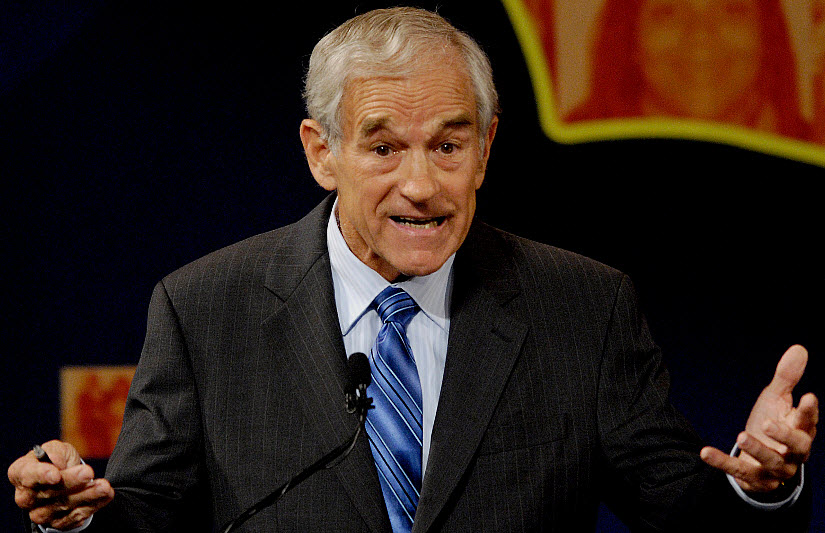 Ron Paul is far more concerned with collecting delegates than he is with winning.
The more delegates Ron Paul collects the more power he can wield at the GOP convention. That, I believe, is his game.
Last night, in his 4th place out of 4 finish in South Carolina, Paul made a concerted effort to bring up…delegates. He wants them. He's in it all the way to the end. That's what he says and that's what his followers say and that is one thing, coming from them both which is believable.
If Ron Paul is able to scoop up enough delegates, he'll use them to force the GOP to adopt his platform. If the GOP doesn't, Paul will not send his delegates to the GOP nominee. He'll keep them and threaten that 3rd party run.
This would, in essence, be a hostage situation. A political hostage situation not the gun type.
I believe Ron Paul wants to force his platform, all of it, on the GOP, or else.
Now, that said, part of that platform is perfectly acceptable. Part of it.
End the Fed. Okay. Disband the IRS. Okay.
Become isolationist.
Whoa.
No more standing with our allies.
Whoa there.
Let Iran develop nukes?
WHOA!!!
Legalize DRUGS??
I SAID WHOA!!!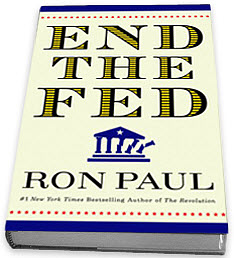 Do away completely with paper money and return to gold and silver only?
Seriously?
After the Fed and the IRS it starts going downhill and it's not a gentle slope we're talking about but, if Ron Paul gets enough delegates, not enough to win but enough to wield sway, we're in for a coup.
Paul's revolting followers, (well, they ARE advocating a revolution are they not?) will be just as happy to have their folowee lead the revolt from outside the white house as inside it.
If Santorum stays IN, he can scoop up delegates that would, by elimination, go to Ron Paul.
Any delegate Rick Santorum can get is a delegate Ron Paul won't.
Through all various and collective social media outlets, Ron Paul's followers have for months been coming across like anarchists. Let's, for a moment, allow ourselves to pretend this isn't what they are. Maybe they don't MEAN to come across that way. If that's the case, they aren't reading what they're posting. Maybe they think they're hiding it but, they're not.
His followers deride you if you ask about those Ron Paul newsletters, or his acceptance of campaign funds from white supremacists, or his views on Jews or his isolationist aspirations or, or…or…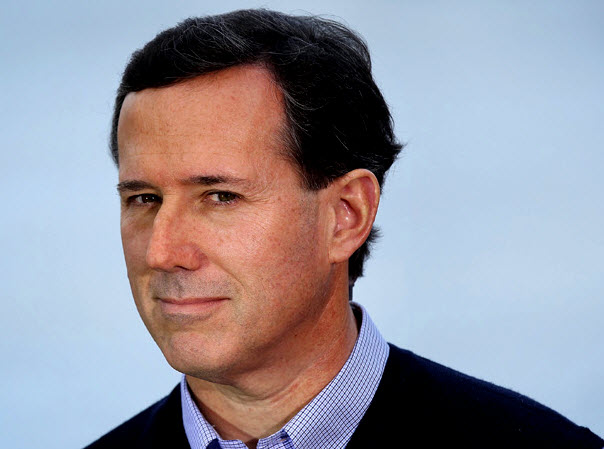 It's always been my observation that people will follow a like feather. This is not to say ALL who follow Paul are racists or anti-Semites or isolationists or, or…or…but I believe far too many are and a revolt, anarchy or like-minded agenda is what they actually want.
IF Ron Paul is allowed enough delegates, that's what we'll have. Anarchy within the party and a revolting situation.
Rick Santorum MUST stay in this race as long as possible and maybe a little beyond that.
For those who see Ron Paul as being right on fiscal policy and a disaster in foreign policy, regardless of who you support for the nomination, you had better hope Rick Santorum will be around for a good long while.
No matter how loud Paul or his followers yell, "CONSTITUTION…CONSTITUTION" or how often they yell it and try to cloak their agenda in it, one thing must be remembered.
235 years ago, it wasn't the John Han
cock Revolution. It wasn't the George Washington Revolution. It wasn't the Thomas Jefferson or John Adams Revolution either.
It was the American Revolution.
No one man back then was the revolution. Not one.
America was revolting against the tyranny of King George. Against taxation without representation.
Now, it's a different story.
What Ron Paul is trying to force is not the Tea Party revolution. It's not the Conservative Revolution either.
It's not even a second American Revolution.
This is one man's revolution isn't it?
The Ron Paul Revolution.
Ron Paul…is…revolting.