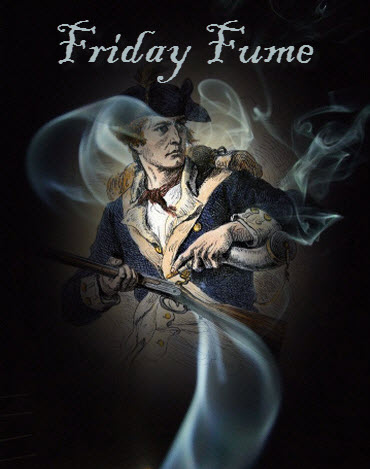 Well, this is it, my last opportunity of 2011 to let it out.
One would think, or at least hope, that between Christmas and New Years, liberals could GIVE IT A REST but…NOOOOOOOO……
Oh well, that's okay because guess what all you liberal/socialists???
I AIN'T TAKING A DAY OFF EITHER!!!
Get ready…It's Friday and…
I'm fuming.
Over in Maryland, a small community has for YEARS, been flying an American flag in their roundabout…one of those circular traffic disasters emulating the British system.
They drive on the wrong side of the road over there which is why roundabouts don't work so well over here.
That's my story and I'm sticking with it.
Anyway…
The Winkler family put the flag on a pole in the roundabout 3 years ago to honor their nephew whose was stationed in Afghanistan and left it there when he came home to honor ALL service men and women.
Along come THE MARYLAND HIGHWAY WORKERS AND PRESTO…THEY TAKE DOWN THE FLAG AND THE POLE!!!
Oh it gets WORSE…
THEY TOSSED BOTH INTO THE BACK OF A DUMP TRUCK AND TOLD THE WINKLERS THAT ANYBODY TRYING TO PUT IT BACK UP WOULD BE ARRESTED FOR TRESPASSING!!!
Some liberal state highway department blathermouth claims it's a safety hazard.
I GOT NEWS FOR YA…ROUNDABOUTS ARE SAFETY HAZARDS…THEY'RE LIKE A GIANT ROULETTE WHEEL IN THE MIDDLE OF THE ROAD AND YOUR CAR IS THE BALL!!!! YOU'RE GAMBLING WITH YOUR LIFE EVERY TIME YOU DRIVE INTO ONE!!!
Fuming!
Yet another kid in yet another school is in DEEP trouble this week.
Nicholas Taylor from Rutherford County Elementary School has been sent to the "Silent table" for the rest of the semester to eat his lunch where he is not allowed to utter a sound.
Young Nick, it seems, committed a HORRENDOUS crime.
He was eating pizza at lunch. YOU remember school pizza. It's square. Nicholas took a bite from a corner of the pizza square rendering the new shape into something of an…"L" and Nicholas being an otherwise NORMAL kid…
Held the pizza by the short end of the "L"…POINTED it across the table and…
Yep…Said bang.
Nicholas, according to the IDIOT SCHOOL PRINCIPAL…was making a THREATENING GESTURE AND ACTING LIKE HE WAS SHOOTING…
His pizza into the air.
NOT ONLY HAS NICK BEEN SENT TO THE SILENT TABLE but…
HE HAS ALSO HAD TO SPEND TIME WITH THE SCHOOL RESOURCE OFFICER TO LEARN ABOUT GUN SAFETY.
First off, when handling such a weapon…ALWAYS MAKE SURE YOUR PIZZA'S SAFETY IS ON.
DO NOT POINT A PIZZA AT ANYONE WHETHER OR NOT YOU KNOW IT IS LOADED.
NEVER ASSUME YOUR PIZZA IS UNLOADED.
Here's MY question…are the kids in school REQUIRED TO FILL OUT PAPERWORK AND UNDERGO THE NECESSARY BACKGROUND CHECKS AND REQUIRED WAITING PERIOD BEFORE GETTING A SLICE OF PIZZA????
One can only IMAGINE the carnage of students being hauled off to the big house for sexual harassment the next time they serve hotdogs.
I'm FUMING!
Since we're at the end of the year…a NEW YEAR must be right around the corner and as is the case with any such calendar page turn…
NEW IDIOTIC LAWS ARE COMING UP!!!
In Illinois… Motorcyclists stopped at a red light may proceed through if it fails to change to green after a reasonable length of time.
Seriously? DEFINE REASONABLE??? Oh that's right…we're talking about ILLINOIS where ALLOWING DEAD PEOPLE TO VOTE IS DEEMED…REASONABLE!!!
In California… A new law in California prohibits the use of ultraviolet tanning devices by children under the age of 18.
WELL IT'S A DARN GOOD THING THERE ARE NO UV RAYS COMING FROM THE SUN!!! Wait, WHAT???
NEVER MIND!!!!!
California will ALSO…now will include injury as a result of strangulation or suffocation in the list of traumatic conditions under the felony domestic violence statute.
BECAUSE UP TILL NOW…IN CALIFORNIA…INJURY DUE TO STRANGULATION OR SUFFOCATION BEING CONSIDERED AS…TRAUMATIC…HAS BEEN IN QUESTION?????
And 1 more in the People's Republic of Kalifornia… Legislation mandates that children remain in booster seats an additional two years until they reach age 8 or four-feet nine-inches tall.
THIS IS INSANE!!! THE AVERAGE 8 YEAR OLD IS 4 FOOT 1 INCH TALL!!! KIDS AT THAT AGE ARE IN ORGANIZED SPORTS!!!
Ummmmm…What about CAR POOLS??? PARENTS PICKING UP 4 OR 5 KIDS…WHAT ARE THEY SUPPOSED TO DO?????
I can tell ya this much…If I was a 7-year-old kid in California…I'd be
FUMING!!!
Since we've looked forward I think, at the end of the year, we should look back too.
Since we started in July, what HAS been the MOST fume worthy story? Gee…THAT'S a TOUGH ONE…
There have been so many.
Was it a bunch of wieners who OCCUPIED PARKS, STREETS, BRIDGES AND SIDEWALKS BUT COULDN'T BRING THEMSELVES TO OCCUPY A BATHROOM?
Or was it A SINGULAR WIENER WHO COULDN'T BRING HIMSELF TO OCCUPY HIS PANTS???
MAYBE IT WAS TIGGER WU WHO OCCUPIED A TIGER SUIT WHEN HE SHOULD HAVE OCCUPIED A PADDED CELL!!!
Was it BLOW HOLE AL GORE who WENT INTO A GLACIAL MELTDOWN OVER THE MELTDOWN OF HIS RELIGION OF GLOBAL WARMING or…was it that IDIOT Paul Krugman WHO SUGGESTED MANUFACTURING A FAKE SPACE ALIEN INVASION TO GET US OUT OF THE FINANCIAL MESS BECAUSE APPARENTLY THE INVASION OF ILLEGAL ALIENS AIN'T GETTING' IT DONE?????
How about New York Mayor, BLOOMIN' MORON…WHO JUST COULDN'T FIND ANY ROOM OR TIME FOR…FIRST RESPONDERS OR CLERGY AT THE 10-YEAR 9-11 MEMORIAL OBSERVATION?????
Jeff Immelt, the OBAMA JOB CREATION CZAR… SENT AN ENTIRE DIVISION OF HIS NON TAX PAYING COMPANY…GE…OVER TO CHINA THIS YEAR!!!
Let's face it, THE LIST IS NEARLY ENDLESS.
TRYING TO NAME THE MOST FUME-WORTHY STORY OF THE YEAR IS IMPOSSIBLE!!!
Here's what it all boils down to…LIBERALS, IN ALL THEIR VARIOUS ILKISH FORMS, DOING ALL THEIR LIBERAL NONSENSE have given rise to the Friday Fume.
AS LONG AS LIBERALS CONTINUE TO OCCUPY SOCIALISM, AS LONG AS LIBERALS SPEW THEIR IDEOLOGY, AS LONG AS LIBERALS TRY THEIR BEST TO TEAR DOWN THIS GREAT NATION…I WILL CONTINUE TO FUME!!!
One Fume at a time, Friday by Friday…I WILL CHASE THEM AS INDIVIDUALS OR AS THE ANGRY PACK OF FOOLS THEY ARE…THROUGH THE VERY GATES OF HELL!!!!!!
Or…at the very least…OUT OF OUR GOVERNMENT AND OUR BANK ACCOUNTS!!!!!
Friends and Patriots, we have work to do and a new year in which to get it done. EVERY DAY, EVERY HOUR, TO TAKE THIS COUNTRY BACK, WE MUST WORK TOGETHER AND IN NOVEMBER OF 2012…WE WILL HAVE VICTORY!!!
Today, is Friday, the LAST Friday of 2011 but a Friday nonetheless
And guess what??
I AM FUMING!!!!!!!