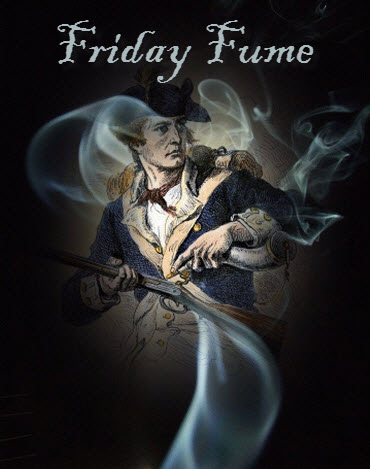 So, friends…We've reached the end of another week.
I am reaching the conclusion that liberals, each and every day, make a list of things to do. On one side of the list is common sense approaches to the issues of the day. One the other, how to approach said issues in the most moronic way possible.
In order to exhibit such consistently idiotic behavior, pre-planning MUST be necessary.
I can assure you of two things:
The moronic approach is on the left side of the list and…
Today is Friday so…I'm fuming!
Okay…REALLY???
With the "Occupy Anything Except a Shower" crowd dwindling…mostly due to cold weather and arrests…reportedly, there is ONE liberal FOOL who is still VERY much at it but one has to wonder…WHY???
Steinar Skramstad is a 32-year-old IDIOT who has made his mission, and his ALONE to…
OCCUPY ANTARCTICA!!!
This…PENGUIN'S ARSE…is holding his protest outside HIS PARENTS' HOUSE.
It's 50 degrees BELOW ZERO and the wind blows at 70 MILES PER HOUR!!!!!
According to reports…this ICE CUBE FOR BRAINS NUT CASE has to go inside every…
3 TO 4 MINUTES…
BECAUSE IT'S SO FREAKIN' COLD HE STARTS TO HALLUCINATE!!!!!
Probably starts thinking he's entitled to a space heater.
Look, I'm not entirely sure who's further off the deep end of the iceberg…Skramstad or HIS MOTHER.
Here's a few quotes from mom.
"Is what my son is doing any different than the actions of revolutionaries like George Washington, Thomas Jefferson, Gandhi or Kanye West?"
Kanye West? SERIOUSLY??? George Washington…Thomas Jefferson…Gandhi or…KANYE WEST????
"Steinar's father and I are so proud of his willingness to stand outside in a frigid, barren wasteland of ice and rock and protest until Wall Street pariahs hear his cries for change."
A perfect example of what's likely to happen WHEN FIRST COUSINS REPRODUCE!!!
This next one MIGHT be the BEST OF ALL…..
"I don't know of any other revolutionaries who've had their eyes freeze shut so tight that you need a fork to pry them open. Do you?"
While I COULD, at this point, make a snarky remark regarding the blind leading the soon to BECOME blind…I'll restrain myself and simply leave it at the following…
THIS IS PRECISELY WHY LIBERALS SHOULD NOT BE ENTRUSTED WITH SHARP OBJECTS OR ELECTIVE OFFICE!!!!!
Fuming.
This next one…has my head spinning.
The FDA is claiming some guy in California is breaking the law because he has, so far, fathered 14 kids via sperm donations.
Yep…THE GOVERNMENT NOW WANTS TO REGULATE SWIMMERS!!!
The FDA is claiming this dude is a "manufacturer of human cells" and he has to stop.
WE'RE ACTUALLY MAKING SOMETHING IN AMERICA INSTEAD OF CHINA AND IT HAS TO BE STOPPED???
Big government is all knotted up over this because Mr. Californication isn't going to sperm banks or clinics…HE'S DOING IT ALL THROUGH HIS WEBSITE!!!
I'm guessing the USB port???
Anyway…
According to a letter from the FDA, his "firm or establishment located in Fremont recovers and distributes semen, and therefore is a manufacturer of human cells."
Well, I think "Firm" goes without saying but…shouldn't "Manufacturing" be placed ahead of "recovers and distributes?"
It's obvious, big government is JUST JERKING THIS GUY AROUND…AND EQUALLY OBVIOUS, IS THE FACT THAT HE DOESN'T SEEM TO NEED THE ASSISTANCE!!!
This guy says he… "enters into mutually desired partnership with childless couples," and he doesn't feel it's necessary to submit to the same standards as sperm banks…which, as we all know…charge punitive fees for early withdrawal.
IT'S A DAMN WONDER CALIFORNIA ISN'T FORCING THIS DRIP TO JOIN A UNION WHERE THEY CAN SQUEEZE HIM FOR DUES!!!!
I could make a joke here about how, as long as government has their hand in this guy's pocket, they could at the very least do something productive…but I'll restrain myself.
Listen, I don't know who's gonna go blind first…POPSICLE BOY OR THIS GUY but of one thing I AM certain…
ONE OF 'EM AIN'T GONNA SEE IT COMIN'!!!!!!!!!!!
I'm fuming.
Well well…what's THIS? There's NO war on Christmas???
That's what liberals want you to believe but…
REALITY PAINTS A DIFFERENT PICTURE!!!
Down in Athens, Texas, a nice little community, there are Christmas decorations and lights and trees and on and on every place you look.
THERE'S ALSO A NATIVITY SCENE ON THE COURTHOUSE LAWN!!!
Oh the humanity…
Guess what? It's causing quite a stir…
NOT from the good people in Athens, Texas, oh NO……
IT'S A BUNCH OF SNOT-NOSED, BLITHERING, CHRISTMAS HATING LIBERAL PUNKS IN…WISCONSIN!!!!
The…FREEDOM FROM RELIGION group in WISCONSIN…ARE SO PUT OUT OVER THE ATHENS, TEXAS, COURTHOUSE NATIVITY SCENE THEY ACTUALLY SENT THEM A LETTER DEMANDING IT BE REMOVED!!!
County Commissioners in the North Texas town say that if other religions want to put up displays, they would have nothing against it.
Sounds reasonable…doesn't it?
Well…The FREEDOM from Religion Foundation responded saying, if it is open to all faiths, then the Freedom from Religion foundation wants to put it's own sign at the courthouse. One that reads, in part, "That there is no God, no devils, no angels or heaven. Religion hardens the heart and enslaves minds."
Ummm…Exactly what faith IS that? Hmmm? Not a religion? NOT a faith? It's…a…total LACK of faith?
In Texas, even NORTH Texas…they don't like salsa made in NEW YORK CITY…and I'm pretty sure THEY CAN'T STAND ATHEISTS FROM MADISON, WISCONSIN!!!!
Henderson County Commissioner Joe Hall says the nativity scene will come down…"WHEN HELL FREEZES OVER."
For a state represented by a badger…WISCONSIN SEEMS TO HAVE MORE THAN THEIR FAIR SHARE OF WEASELS!!!!!
I'm FUMING!!!
Finally, with the 2012 election less than a year away, we now have liberals SCREAMING BLOODY MURDER over a bunch of new laws.
These idiots have their COLLECTIVE LIBERAL PANTIES IN A WAD because several states are now requiring voters to…
SHOW AN ID TO VOTE!!!
Rep. Barbara Lee (D-Calif.)…That D, by the way, stands for DUFUS…claims the voter ID laws are RACIST!!!
Good grief…
Lee says, Republican legislators around the country are purposefully trying to deny blacks the right to vote by pushing for voter identification laws.
Let me make sure I have this right…HAVING A VALID ID IS A WHITE ONLY THING?
According to this particular Dufus…"Having been born and raised in Texas, this certainly looks like a poll tax to me, which those of us remember as a way to prevent African Americans from voting."
THE NEXT THING YA KNOW, SHE'S GONNA BE WHINING ABOUT HOW THE BALLOTS ARE PRINTED ON WHITE PAPER!!!
And the "OCCUPY A FORK IN THE EYE" GUY THINKS HE'S THE ONE HALLUCINATING????
People need an ID when they go to the bank, when they drive a car, when they use a credit or debit card, when they board a plane, when they buy beer…and on and on…
BUT IF YOU BUY INTO THIS LIBERAL LUMP OF LUDICROUS LUNACY…THOSE ARE THINGS ONLY WHITE PEOPLE DO!!
Right now, 42 states have such voter ID laws or are in the process of passing them. 42 STATES!!
Lee says that the ID laws would prevent 1 in 4 blacks from voting, and 1 in 5 Hispanics and Asian Americans.
To that, I say…1 IN 4 BLACKS, 1 IN 5 HISPANICS AND ASIAN AMERICANS NEED TO GET THEMSELVES AN ID AND IT CAN'T BE THAT DARN HARD TO DO CONSIDERING THAT 3 IN 4 BLACKS AND 4 IN 5 HISPANICS AND ASIAN AMERICANS APPARENTLY ALREADY HAVE A VALID ID!!!!!!
Here, of course, is what liberals WON'T tell you.
HAVING A PICTURE ID IS A GREAT WAY TO KEEP ILLEGAL ALIENS, CONVICTED FELONS AND DEAD PEOPLE FROM VOTING AND ALL 3 OF THOSE VOTING BLOCKS ALMOST ALWAYS VOTE FOR DEMOCRATS!!!!
In Chicago, dead people get to vote twice in every election…Those who've been dead more than 50 years get to cast 3 ballots per race.
RIGHT NOW, THERE ARE MORE PEOPLE REGISTERED TO VOTE IN DETROIT THAN THERE ARE PEOPLE OVER THE AGE OF 18 IN DETROIT – but is THAT a concern for liberals?
NOOOOOO!!!!!
The LAWYERS' COMMITTEE FOR CIVIL RIGHTS, another LIBERAL LOONEY BIN, says…
"SIXTEEN STATES ALREADY HAVE LAWS REQUIRING OR REQUESTING VOTERS PRESENT A PHOTO VOTER ID IN ORDER TO VOTE AND AT LEAST 38 STATES ARE CONSIDERING OR HAVE RECENTLY CONSIDERED SUCH MEASURES."
Now…add those numbers up AND TELL ME WHY OUR CURRENT WHITE HOUSE OCCUPANT THINKS THERE ARE SOMEWHERE BETWEEN 57 AND 60 STATES!!!!!
Of course…what would a race-baiting rally on the steps of our nation's capitol be WITHOUT JESSE JACKSON who recently blathered…
"We urge the Department of Justice: hear our plea. Take leadership, and respond immediately in these courts."
HEY JACKSON…THE ONLY WAY HOLDER IS GONNA GET INVOLVED IN THIS IS IF HE FINDS OUT MEMBERS OF THE PITTSBURGH BLACK PANTHERS DON'T HAVE A PICTURE ID!!!!!!
You can take it to the bank.
Today IS Friday and…
I AM FUMING!!!!!!!