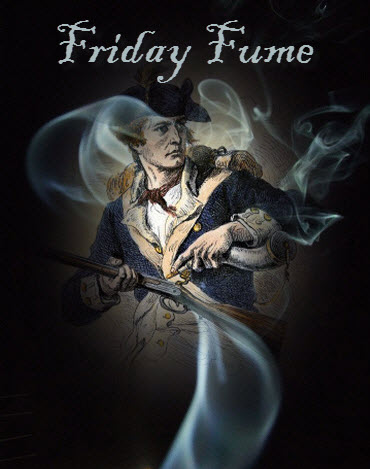 The liberals out there are Frightful
But Fridays are Delightful
Against the party of Doom and Gloom,
Let me Fume
Let me Fume
Let me Fume….
Ahhhh…Rhode Island…our smallest state…Where this time of the year, every scene looks like a Currier and Ives complimentary jelly jar scene…Governor Lincoln Chaffe sits atop Mount CRUMPIT and SNEERS at all the WHOS in WHOVILLE!!!!!
This MAGNANIMOUS PUTZ is REFUSING to call the STATE'S CHRISTMAS TREE…A CHRISTMAS TREE!!
It is, according to him…a HOLIDAY TREE.
He doesn't want to offend those who may not celebrate CHRISTMAS.
Ummm…besides CHRISTMAS…what holidays, exactly, feature a TREE of ANY KIND???
A thanksgiving tree?
No.
How about a New Year's tree?
Nope.
Easter? Groundhog's Day? 4TH OF FREAKIN' JULY TREE?????
GET A GRIP YOU GRINCH…THERE IS A GIANT SPRUCE TREE IN THE FRONT OF YOUR CAPITOL, IT'S ALL LIT UP LIKE THE GRISWOLDS VACATIONED THERE, AND WHAT HOLIDAY IS COMING UP??? OH YEAH…CHRISTMAS…HENCE THE TERM…CHRISTMAS TREE!!!!
You didn't get that tree from a HOLIDAY TREE FARM…ya got it from a CHRISTMAS TREE FARM AND IF YA CALL IT ANYTHING BUT A CHRISTMAS TREE YER FLAT OUT LYING!!!
Oh…it's not just happening in Rhode Island…here at the GRAND CANYON…in one of the MAIN GIFT SHOPS…you'll find a tree…DECORATED WITH GIFT SHOP ITEMS BUT…NO LIGHTS…AND WE KNOW FOR A FACT THAT THE GRISWOLDS DID INDEED VACATION HERE!!!
Lights, on the gift shop tree at Books and More…MIGHT BE OFFENSIVE TO THOSE WHO DON'T CELEBRATE CHRISTMAS…but having a tree is okey dokey???
WHEN YOU'RE AT THE GRAND CANYON AND YOU WANT TO SEE A TREE WITHOUT LIGHTS…JUST LOOK AROUND…YOU'RE IN THE MIDDLE OF THE LARGEST PONDEROSA PINE FOREST ON THE WHOLE STINKIN' PLANET!!!
Makes you wonder doesn't it? Whether or not these liberal yahoos ever considered they MIGHT BE OFFENDING THOSE WHO DO CELEBRATE CHRISTMAS by insisting that NOBODY OFFEND THOSE WHO DON'T???
At this time of the year, however, I don't want to come across as a hater so…I suggest we all think of these LIBERAL FOOLS as…angels…tree toppers of sorts…and every time you recognize one, just picture them WITH A HOLIDAY TREE SHOVED UP THEIR….
Fuming.
Over on the liberal left coast this week, in Seattle, that bastion of VENTI MOCHA LATTE dim wits, the socialist transit system has REJECTED a bunch of…"BUY AMERICAN" ads for the sides of buses!
The group TAP America had planned to spend 9 grand to place those ads throughout the month of December but NOOOOOOO…King County claims the ads are TOO POLITICAL and they have a policy against ads that express a viewpoint on "matters of public debate about political, religious or social issues."
Oh REALLY???
"BUY AMERICAN," they say, is BOTH…an ISSUE OF PUBLIC AND POLITICAL DEBATE!!!
Now…As I see it…"BUY AMERICAN" IS A MATTER OF NATIONAL PRIDE AND SUPPORTING OUT OWN ECONOMY…and guess what…THAT AIN'T OPEN TO ANY SORT OF DEBATE!!!!!
Of course, you'd NEVER see a "BUY AMERICAN on the side of OBAMA'S CANADIAN CAMPAIGN BUS!!!
Or on his MAO "HOLIDAY" TREE ORNAMENTS EITHER!!!
I'm Fuming!
A couple of weeks ago, I told you about a 12 year old on a playground who had the sheriff's department called on her BECAUSE SHE KISSED A BOY!!! Now…we head to Albuquerque where a 13 year old got CUFFED AND STUFFED AT SCHOOL!!!
Yep…ARRESTED!!!!
No…not for kissing. This was a much, MUCH deeper offense.
The kid was in gym class when it happened.
We're not EXACTLY sure what was going on at the time… …push ups…squats…I'M THINKING jumping jacks but that's when it happened.
WARNING: THE FOLLOWING MAY BE TOO GRAPHIC FOR SOME AUDIENCES!!!
Yep…
He BURPED.
OUT LOUD apparently.
The PE teacher did what HAD to be done…Called the SCHOOL RESOURCE OFFICER…
Apparently, the kid was then cuffed AND HAULED AWAY TO JUVENAL DETENTION…because the school has a ZERO TOLERANCE POLICY AGAINST CLASS DISRUPTIONS!!!
Ummm…just thinking back to my days in junior high…and this one kid…Allen…
It's a darn good thing for Allen that we grew up in Lincoln Nebraska rather that Albuquerque New Mexico OR HE WOULD HAVE BEEN SENT TO THE ELECTRIC CHAIR THE DAY HE FARTED DURING A POP QUIZ IN MR. HANSEN'S ALGEBRA CLASS!!!
Talk about a disruption…WE HAD TO OPEN A WINDOW!!!
Back to New Mexico…
Lorenzo Garcia, a School Board Member with some common sense said, "Really, in my opinion, this really increases the whole idea of the schools-to-prison pipeline."
Gee…YA THINK???
Here's the REALLY shocking part of all this…
THE SAME KID, BACK ON NOVEMBER 8TH…WAS FORCED TO STRIP DOWN TO HIS TIGHTY WHITIES, WHILE 5 ADULTS WATCHED BECAUSE HE WAS ACCUSED OF SELLING WEED TO ANOTHER STUDENT…
AND NO CHARGES WERE FILED!!!!
Probably because he had a PERMIT to distribute medical POT!!!!!
OBVIOUSLY THIS KID IS, UNDER THE 3 STRIKES RULE, JUST 1 UNTIED SHOELACE AWAY FROM BEING PERMANENTLY EXPELLED!!!!!
FUMING!!
Finally…we HAVE to have a look at one particular Obama fund raiser from this past Wednesday.
The whiner in Chief was in New York City at a fund raiser speaking to a JEWISH audience when he, with all the HUMILITY this LIBERAL/SOCIALIST PANDERING WAD OF SPIT could muster stated…
"I try not to pat myself too much on the back, but this administration has done more for the security of the state of Israel than any previous administration."
Huh???
"Whether it's making sure that our intelligence cooperation is effective, to making sure that we're able to construct something like an iron dome so that we don't have missiles raining down on Tel Aviv, we have been consistent in insisting that we don't compromise when it comes to Israel's security. Obviously, no ally is more important than the state of Israel."
WHAT IS THIS BLATHERING SCHMUCK TALKING ABOUT????
Liberal Jewish Congress chairman Jack Rosen, who HOSTED this debacle was quoted stating, "It would be remiss for me not to say there are many in the Jewish community who are concerned"
OH REALLY??? CONCERNED??? DO YOU THINK?????
Let's see…Other than CONDEMNING ISRAEL FOR BUILDING APARTMENTS IN EAST JERUSALEM AT THE UNITED NATIONS, TELLING PRIME MINISTER NETANYAHU TO GO BACK TO THEIR PRE 1967 BORDERS, GIVING FINANCIAL AID TO HAMAS, UTTERING DERISIVE WORDS TO SARKOZY ON A LIVE MIC ABOUT NETANYAHU AND INSISTING THAT THE MUSLIM BROTHERHOOD HAVE A SEAT AT THE TABLE IN FORMING A NEW EGYPTIAN GOVERNMENT WHILE THE EGYPT/ISRAEL PEACE TREATY IS FALLING APART…
WHAT HAS OBAMA DONE EXACTLY, FOR THE SECURITY OF ISRAEL???
Oh yeah…
HE SAT BY, WITH HIS THUMB WHERE A HOLIDAY TREE SHOULD BE SHOVED DOING NOTHING TO HELP A POPULAR UPRISING AGAINST AHMADINEJAD, WHO HAS VOWED TO WIPE ISRAEL OFF THE MAP!!!!!
Now…WITH IRAN ONLY A YEAR OR TWO AWAY FROM A NUCLEAR WEAPON…OBAMA IS ASKING FOR MORE SANCTIONS BECAUSE THEY'VE WORKED SO WELL UP TO NOW!!!!!!!
And Rosen THINKS there are MANY in the Jewish community WHO ARE…CONCERNED???
Let me EXPLAIN something to Congressman Rosen.
THERE ARE MORE JEWS IN NEW YORK CITY THAN ANY OTHER U.S. CITY.
THERE ARE ALMOST 2 MILLION JEWS IN NEW YORK CITY.
FOR GOD'S SAKE…YOU CAN'T SWING A KOSHER PICKLE IN NEW YORK CITY WITHOUT KNOCKING THE YARMULKE OFF A JEW!!!
Now…WHERE exactly was this fund raiser held?
At the Garden?
At Radio City Music Hall?
AT SHAE STADIUM???
Nope…
IT WAS AT ROSEN'S HOUSE…
BECAUSE ONLY 30 PEOPLE SHOWED UP TO LISTEN TO THIS…DRAYKOP, GAYVEDIK, GROYS-OYEM, EYZL'S TOKHES OF A SCHMENDRIK BLATHER ON ABOUT HOW HE'S DONE MORE FOR THE SECURITY OF ISRALE THAN ANY OTHER PRESIDENT IN HISTORY!!!!!!!
Khas-vesholem I should be without my Yiddish crossword puzzle dictionary!!!
YOU can't deny it is Friday and I WON'T deny that…
I AM FUMING!!!!!!!