Whereas it is the duty of all nations to acknowledge the providence of Almighty God, to obey His will, to be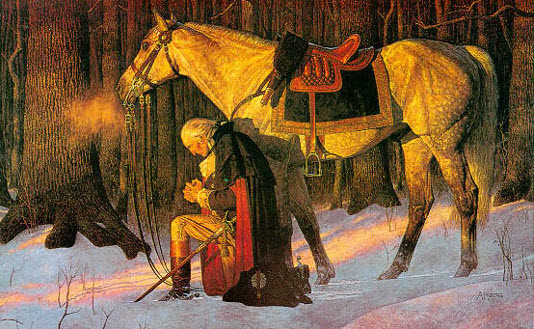 grateful for His benefits, and humbly to implore His protection and favor; and Whereas both Houses of Congress have, by their joint committee, requested me to "recommend to the people of the United States a day of public thanksgiving and prayer, to be observed by acknowledging with grateful hearts the many and signal favors of Almighty God, especially by affording them an opportunity peaceably to establish a form of government for their safety and happiness:"
Now, therefore, I do recommend and assign Thursday, the 26th day of November next, to be devoted by the people of these States to the service of that great and glorious Being who is the beneficent author of all the good that was, that is, or that will be; that we may then all unite in rendering unto Him our sincere and humble thanks for His kind care and protection of the people of this country previous to their becoming a nation; for the signal and manifold mercies and the favorable interpositions of His providence in the course and conclusion of the late war; for the great degree of tranquility, union, and plenty which we have since enjoyed; for the peaceable and rational manner in which we have been enable to establish constitutions of government for our safety and happiness, and particularly the national one now lately instituted for the civil and religious liberty with which we are blessed, and the means we have of acquiring and diffusing useful knowledge; and, in general, for all the great and various favors which He has been pleased to confer upon us.
And also that we may then unite in most humbly offering our prayers and supplications to the great Lord and Ruler of Nations and beseech Him to pardon our national and other transgressions; to enable us all, whether in public or private stations, to perform our several and relative duties properly and punctually; to render our National Government a blessing to all the people by constantly being a Government of wise, just, and constitutional laws, discreetly and faithfully executed and obeyed; to protect and guide all sovereigns and nations (especially such as have shown kindness to us), and to bless them with good governments, peace, and concord; to promote the knowledge and practice of true religion and virtue, and the increase of science among them and us; and, generally to grant unto all mankind such a degree of temporal prosperity as He alone knows to be best.
Given under my hand, at the city of New York,
the 3d day of October, A.D. 1789
This was the first, the very first Thanksgiving proclamation of Thanksgiving issued by a United States President and the words are unlike any one might expect to hear from an elected official today.
Now, it has become the standard, for a President to state, "May God Bless the United States of America" at the end of a speech but that is pretty much where any official acknowledgement of the Almighty ends in political circles.
In the days of George Washington however, political correctness and the ACLU had yet to be invented and our elected officials knew better than to dismiss any reference to God as "Unconstitutional."
In fact, in this first ever proclamation of Thanksgiving by a President, Washington directly invokes the Creator some 13 times. Washington leaves no doubt whatsoever as to the recipient of our Thanks.
Contrast, if you will, the very first Presidential Proclamation of Thanksgiving with the latest.
Presidential Proclamation — Thanksgiving Day, 2011
THANKSGIVING DAY, 2011
– – – – – – –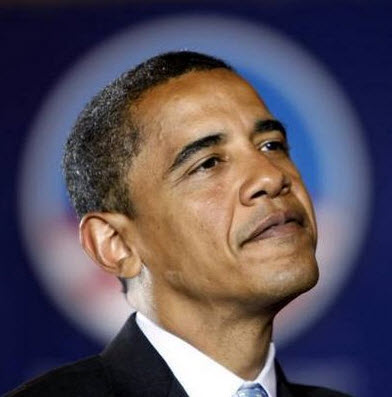 BY THE PRESIDENT OF THE UNITED STATES OF AMERICA
A PROCLAMATION
     One of our Nation's oldest and most cherished traditions, Thanksgiving Day brings us closer to our loved ones and invites us to reflect on the blessings that enrich our lives.  The observance recalls the celebration of an autumn harvest centuries ago, when the Wampanoag tribe joined the Pilgrims at Plymouth Colony to share in the fruits of a bountiful season.  The feast honored the Wampanoag for generously extending their knowledge of local game and agriculture to the Pilgrims, and today we renew our gratitude to all American Indians and Alaska Natives.  We take this time to remember the ways that the First Americans have enriched our Nation's heritage, from their generosity centuries ago to the everyday contributions they make to all facets of American life.  As we come together with friends, family, and neighbors to celebrate, let us set aside our daily concerns and give thanks for the providence bestowed upon us.
Though our traditions have evolved, the spirit of grace and humility at the heart of Thanksgiving has persisted through every chapter of our story.  When President George Washington proclaimed our country's first Thanksgiving, he praised a generous and knowing God for shepherding our young Republic through its uncertain beginnings.  Decades later, President Abraham Lincoln looked to the divine to protect those who had known the worst of civil war, and to restore the Nation "to the full enjoyment of peace, harmony, tranquility, and union."
In times of adversity and times of plenty, we have lifted our hearts by giving humble thanks for the blessings we have received and for those who bring meaning to our lives.  Today, let us offer gratitude to our men and women in uniform for their many sacrifices, and keep in our thoughts the families who save an empty seat at the table for a loved one stationed in harm's way.  And as members of our American family make do with less, let us rededicate ourselves to our friends and fellow citizens in need of a helping hand.
As we gather in our communities and in our homes, around the table or near the hearth, we give thanks to each other and to God for the many kindnesses and comforts that grace our lives.  Let us pause to recount the simple gifts that sustain us, and resolve to pay them forward in the year to come.
NOW, THEREFORE, I, BARACK OBAMA, President of the United States of America, by virtue of the authority vested in me by the Constitution and the laws of the United States, do hereby proclaim Thursday, November 24, 2011, as a National Day of Thanksgiving. I encourage the people of the United States to come together whether in our homes, places of worship, community centers, or any place of fellowship for friends and neighbors to give thanks for all we have received in the past year, to express appreciation to those whose lives enrich our own, and to share our bounty with others.
IN WITNESS WHEREOF, I have hereunto set my hand this sixteenth day of November, in the year of our Lord two thousand eleven, and of the Independence of the United States of America the two hundred and thirty-sixth.
BARACK OBAMA
Where Washington made direct mention of the Almighty 13 times, Obama does so only 3 times and 2 of those are in reference to the words of other Presidents…Washington and Lincoln. The third time, God takes a backseat a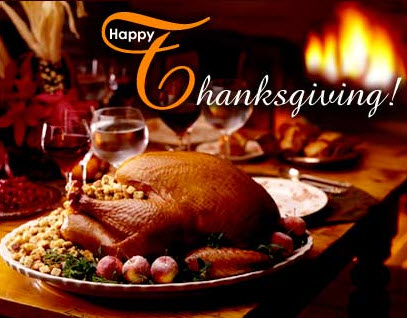 s Obama urges us to give thanks to each other…and God…
As we prepare to celebrate a holiday steeped in the very origins of what would become a new nation, as we travel to the homes of friends and family and regardless of the day's events this Thanksgiving, let us remember a time when it was known and celebrated that all we had and all we gained came not from a community but from God.
What the founders knew is what we should never forget…" We hold these truths to be self-evident, that all men are created equal, that they are endowed by their Creator with certain unalienable Rights, that among these are Life, Liberty and the pursuit of Happiness,"
Each of us, no matter what, has things for which we are thankful and on this day of Thanksgiving, recite the words of Washington. While it is important to acknowledge for what we are thankful, we must never allow the misguided notion of political correctness to stay us from acknowledging to Whom we owe our thanks.
From the entire National Patriot family to you and yours…
Happy Thanksgiving