This is nothing short of pure insanity. It's OUTRAGEOUS and it's WRONG. The world is turning upside down and this administration is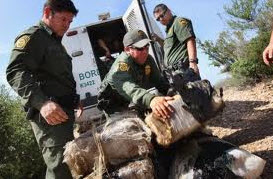 proving every day that they are indeed…fundamentally changing…our nation.
SHAMEFUL!!!
Border Agent Jesus E. Diaz Jr. was named in a November 2009 federal grand jury indictment with deprivation of rights under color of law during an October 2008 arrest near the Rio Grande in Eagle Pass and has now been sentenced to 2 years behind bars.
Here is what happened.
Diaz spotted a  teenager crossing the Rio Grande wearing a backpack and arrested the kid. The backpack contained 75 pounds of pot from Mexico. The kid struggled and Diaz put his knee in the middle of the smugglers back and lifted up on his cuffed hands to control him.
The Mexican consulate in Eagle Pass had filed a formal written complaint just hours after the arrest, alleging that the teenager had been beaten.
The smuggler was given IMMUNITY from prosecution, testified before a grand jury and in court and then allowed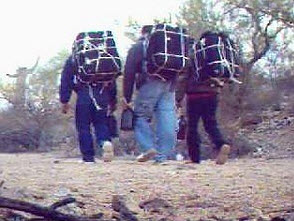 to walk free.
Now… U.S. District Judge Alia Moses Ludlum in San Antonio has sentenced Diaz to 2 years in prison.
HERE IS WHAT YOU REALLY NEED TO KNOW!!!
1)      A border agent present during the arrest says NO beating or misdeed took place!
2)      There wasn't a mark OR a bruise on the smuggler OTHER than from the straps of a backpack across his shoulders which was loaded with 75 pounds of Mexican pot!!!
3)      THE SMUGGLER HIMSELF HAS ADMITTED TO LYING ABOUT THE MISCONDUCT TO BOTH THE GRAND JURY AND IN THE TRIAL!!!
The result is a Mexican drug smuggler is free to smuggle again and again while a U.S. Border Patrol Agent is in PRISON for DOING HIS JOB AND PROTECTING THE CITIZENS OF THIS NATION!!!
Apparently what Janet Napolitano means when she says, over and over, that our border is safer now then it has ever been…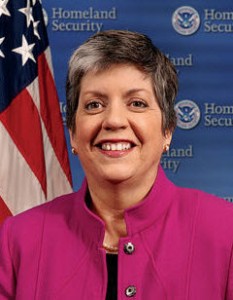 IS THAT IT'S SAFER FOR MEXICAN DRUG SMUGGLERS THAN IT'S EVER BEEN!!!
This administration sells high powered weapons to Mexican drug cartels, allows those cartels to kill our agents, lets a drug smuggler walk free after lying in court and LOCKS UP the Patriot who arrested him!
WHAT KIND OF WORLD ARE WE LIVING IN FOR GOD'S SAKE???
If this administration had their way, they would offer milk and cookies to drug smugglers crossing our border, provide them with instate tuition, make sure they are armed to the teeth, hand them a voter ID card and send to prison anyone who stood in their way!!
HOPE AND CHANGE MY RED WHITE AND BLUE KEESTER!!!
Is it 2012 yet???